Continuous manufacturing for the pharmaceutical industry
Continuous manufacturing is becoming more and more relevant in the pharmaceutical industry. With the Technology Center inaugurated in 2015, L.B. Bohle presents its customers with the best test and development center for trying out continuous procedures and developing them in a manner suitable for practical use.
Your options in the Technology Center
The continuous production system QbCon® installed in the Technology Center allows for production of oral solids with a throughput of
5 – 25 kg/h.
Due to the modular design of QbCon®, the production can be implemented as follows:
| | |
| --- | --- |
| | Continuous direct pressing |
| | Continuous wet granulation |
| | Continuous dry granulation |
Thus, we have a system which is unique in the world for the production of coated tablets of raw powders in a continuous manufacturing cycle.
We present a fully integrated solution together with our recognized partners Korsch AG (tablet presses) and Gericke AG (continuous dispensing and blending). In contrast to existing systems, the modular QbCon® system allows flexible arrangement of different single operations and paves the way for an individual solution according to customer requirements.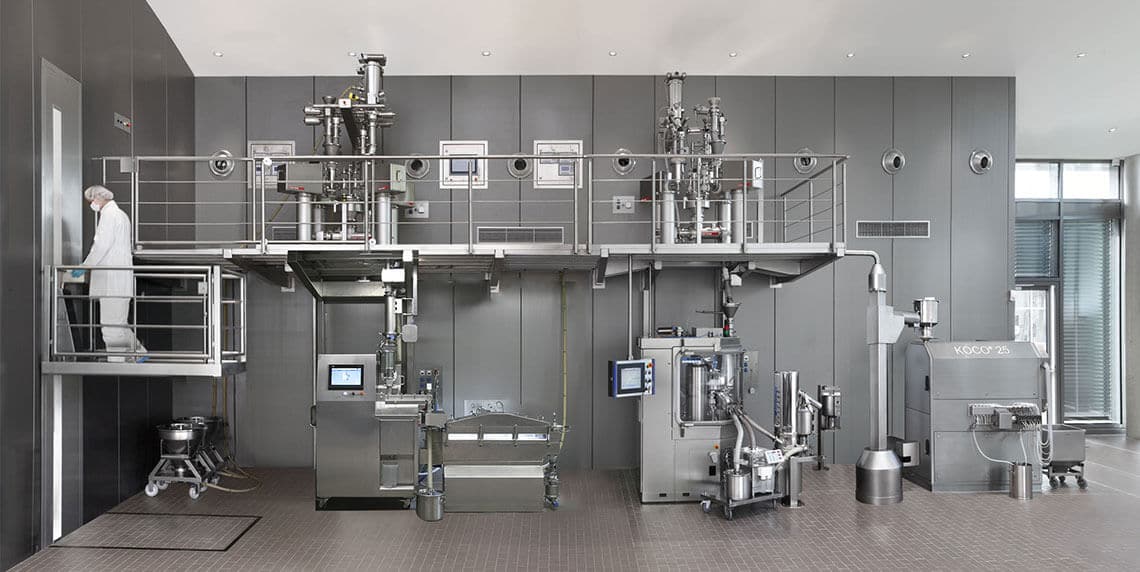 Continuous wet granulation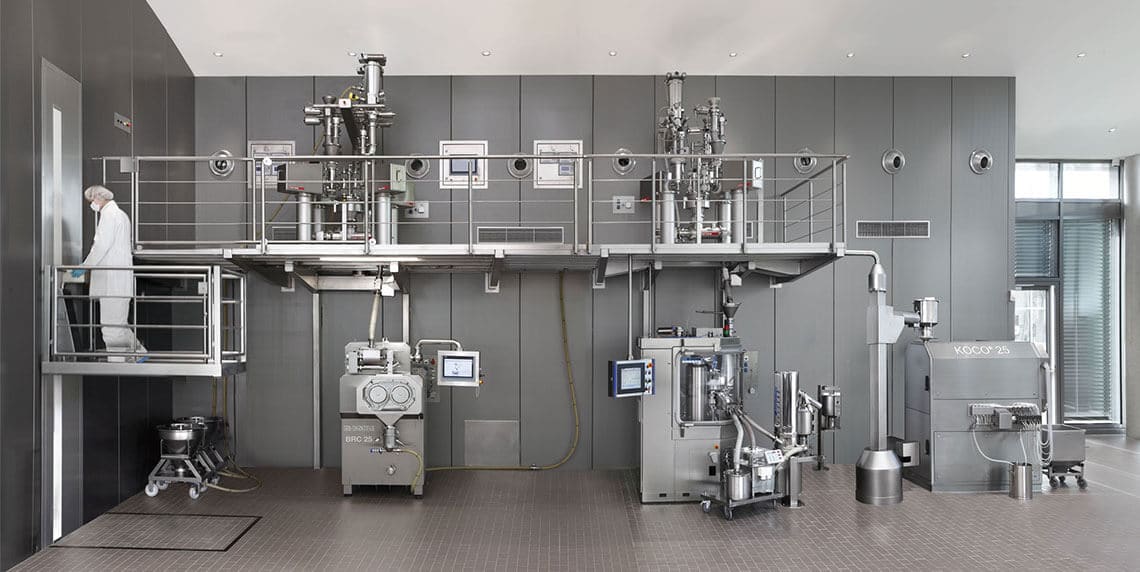 Continuous dry granulation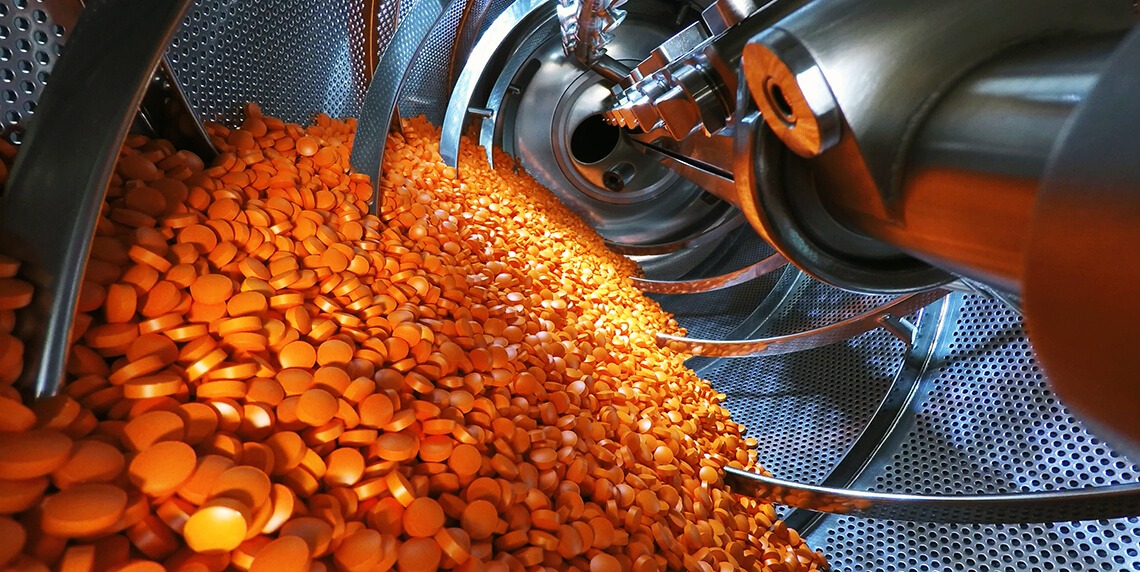 Test of stand-alone systems
In addition to tests on the QbCon® production plant, tests on the following stand-alone operations can be performed as well:
| | |
| --- | --- |
| | Qbcon® 1: Continuous wet granulation and drying for research and development |
| | BRC: Continuous dry granulation |
| | BCG: Continuous twin-screw granulation |
| | BCD: Continuous drying |
| | KOCO®: Continuous Coater |
Your contact for the
Technology Center
Dr. Robin Meier
Manager Scientific Operations
E-Mail
+49 2524 – 93 23 0