Compact granulation Systems for the pharmaceutical industry
Compact Granulation System – BFS and GMA
Small footprint, flexible application and smooth production processes are decisive criteria for investments in granulation systems in the pharmaceutical industry. L.B. Bohle sets new standards in this area with the granulation compact systems.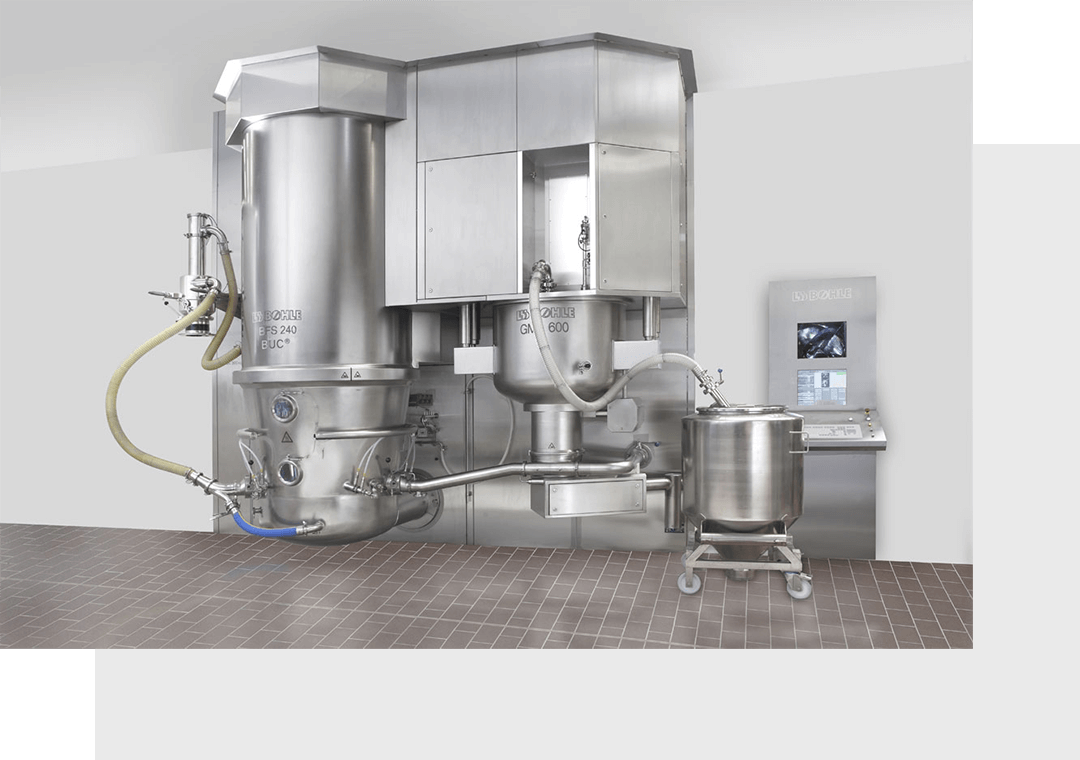 Granulation with the Compact Granulation System by L.B. Bohle
The Bohle compact granulation system integrates the individual components of the GMA high-shear granulator, BTS wet-sieve, BFS fluid bed granulator and dryer, Bohle Uni Cone BUC®, cyclone separator, and BTS dry sieve perfectly into one unit. In doing so, the process, cleaning, control, explosion protection, zone concept and qualification are closely coordinated with each other.
The compact module allows for an extreme space-saving installation because each component is arranged adjacent to each other. In addition, direct product transfer is possible from the GMA's outlet valve to the BFS suction valve through a stainless-steel pipe.
The tried and tested tangential sieve can also be integrated into this pipe. An additional drain valve is integrated in the BFS process tank so that the transfer and drain lines do not have to be modified during the process.
Compact Granulation System: Optimization of classic wet granulation
The compact system with its many technological advances and coherent safety concept is setting new industry standards. This makes the compact system an effective solution when it comes to optimizing classic wet granulation in an economical and ergonomic manner.
lb-bohle-maschinen-verfahren
Benefits of the Compact Unit
| | |
| --- | --- |
| | High-Shear Granulator and fluidized bed granulator next to each other |
| | Bohle Uni Cone BUC® enables a complete fluidization of the particles. Tangential particle motion achieves a uniform film coating. |
| | Small footprint and minimal installation height |
| | Multi-purpose use for a variety of processes |
| | |
| --- | --- |
| | One single control panel is used to control both machines |
| | WIP cleaning guarantees fast cleaning times |
| | Highest product quality |
Our product brochure for granulation with the compact unit is available for download here:
Variations and
Technical Features
We offer our granulation system in different sizes and technical designs.
Our product brochure for granulation with the compact unit is available for download here:
The following list provides an initial overview of the various versions of our compact granulation system.
Bohle Fluid Bed System BFS 30 and GMA 70
Bohle Fluid Bed System BFS 60 and GMA 150
Bohle Fluid Bed System BFS 120 and GMA 300
Bohle Fluid Bed System BFS 240 and GMA 600
Bohle Fluid Bed System BFS 360 and GMA 800
Bohle Fluid Bed System BFS 480 and GMA 1200
We look forward to your request for detailed information.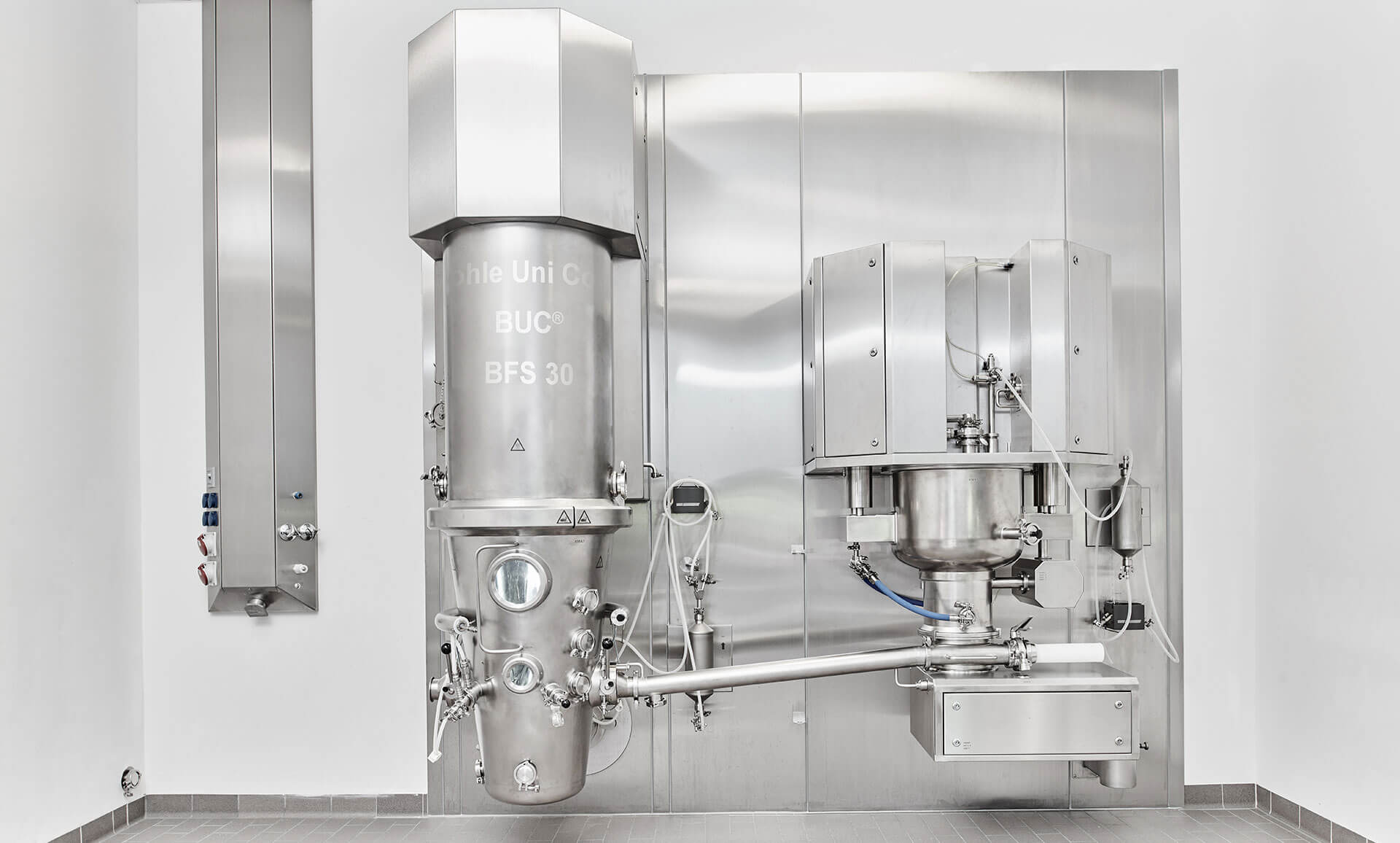 lb-bohle-granulation-kompakte-granulieranlage-bfs-gma-70-frontansicht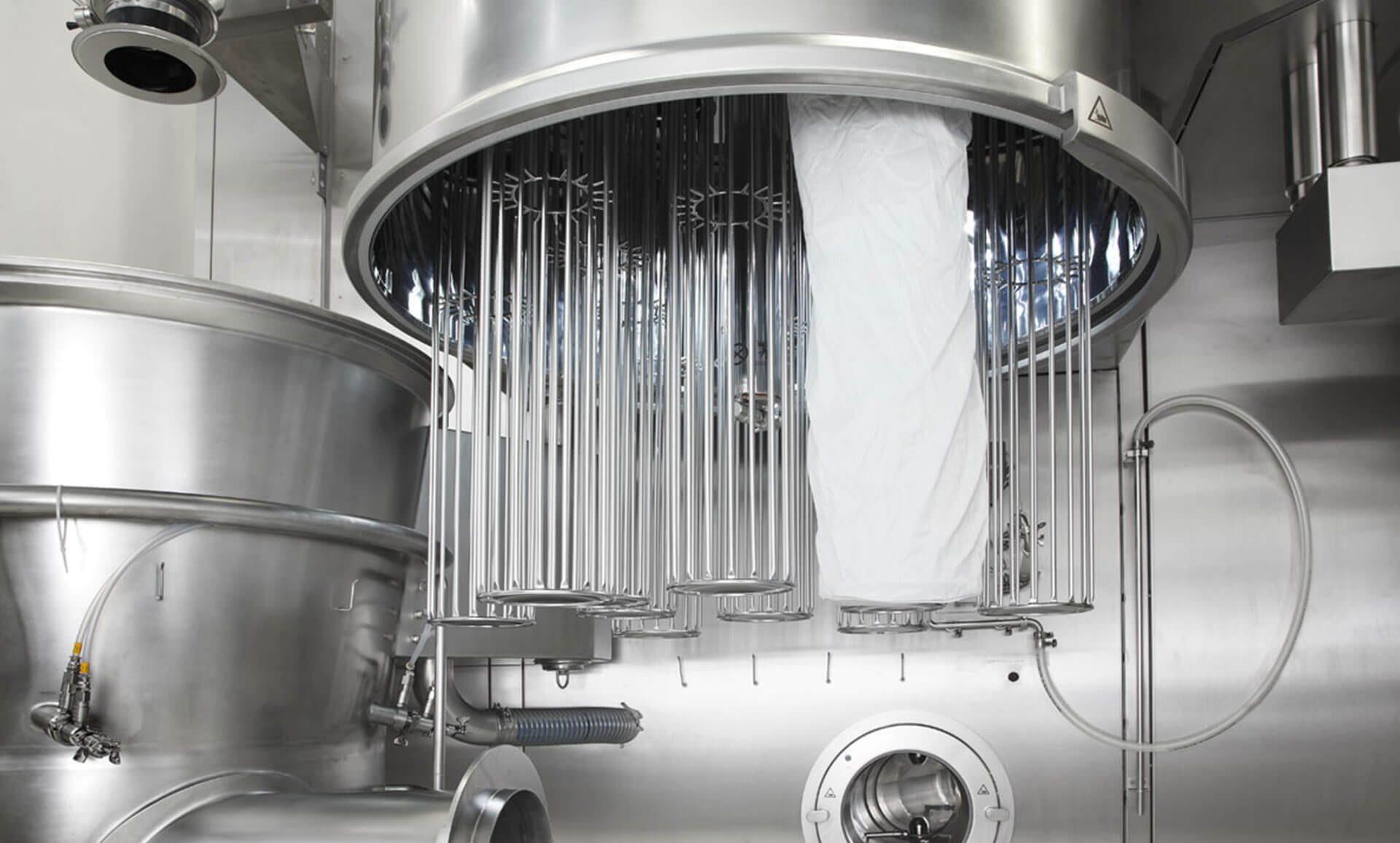 lb-bohle-granulation-kompakte-granulieranlage-bfs-gma-compact-unit-detailansicht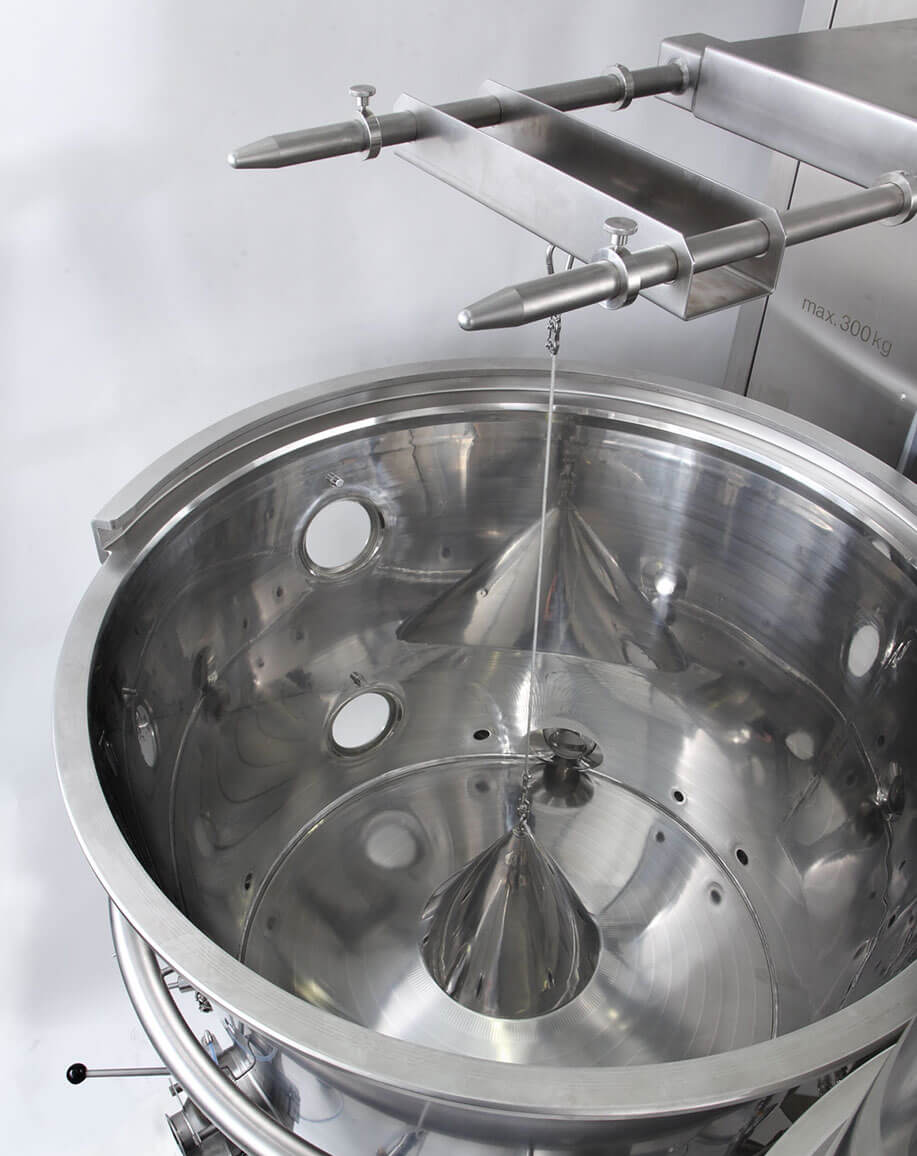 lb-bohle-granulation-kompakte-granulieranlage-bfs-gma-compact-unit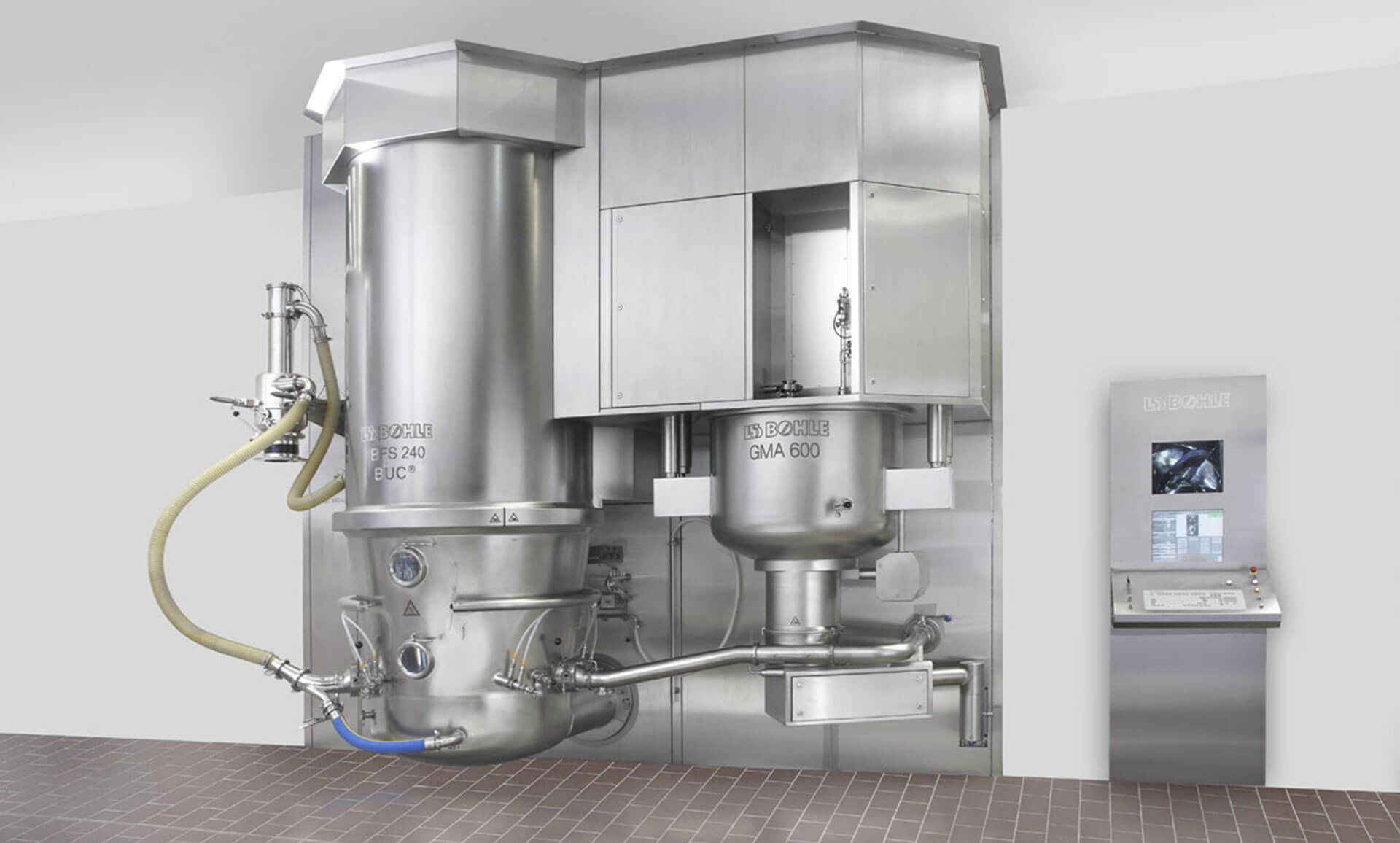 lb-bohle-granulation-kompakte-granulieranlage-bfs-gma-compact-unit-geschlossen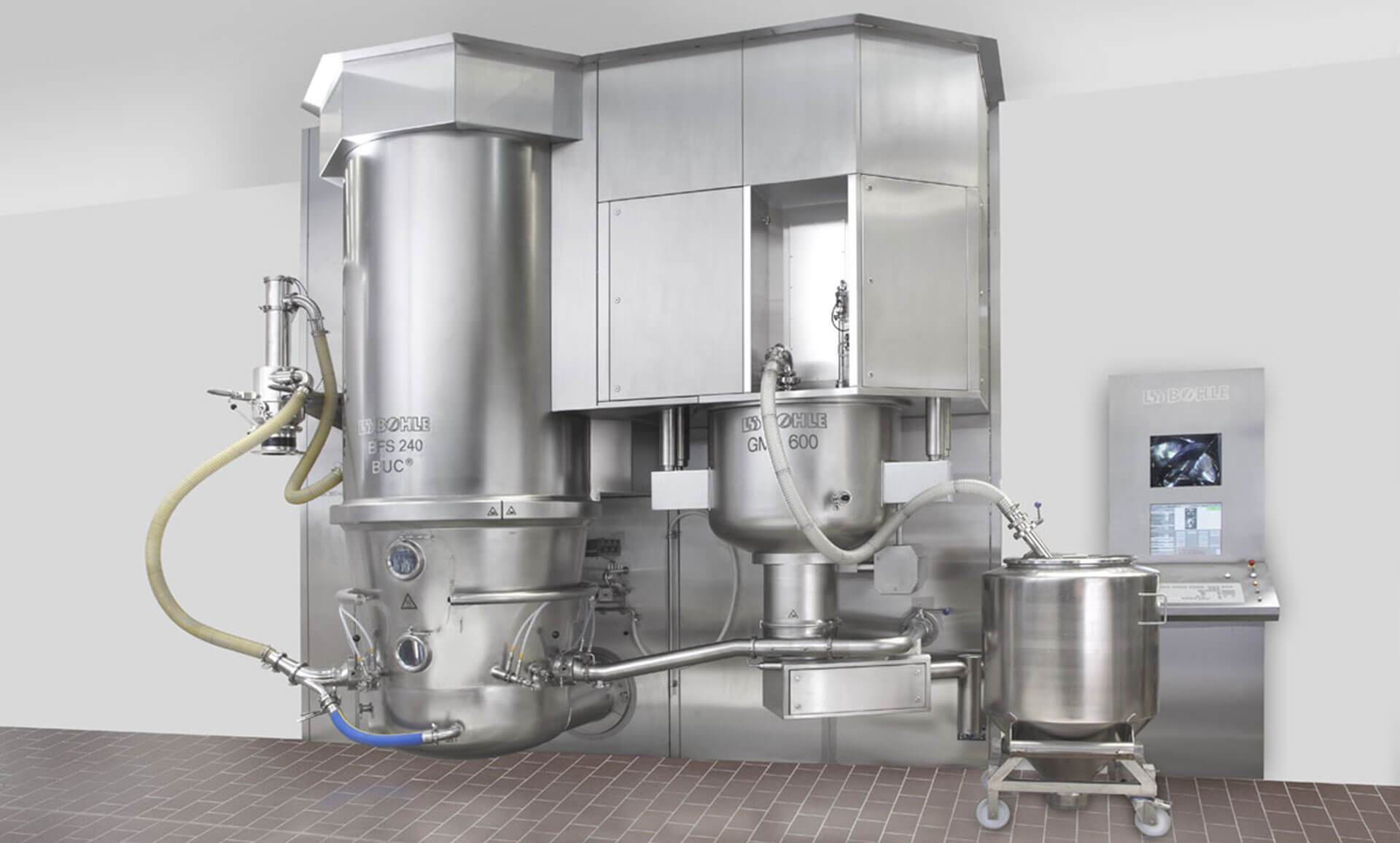 lb-bohle-granulation-kompakte-granulieranlage-bfs-gma-compact-unit-modulelement
Your contact for the Compact Unit
Joschka Raby
Area Sales Manager
inquiry@lbbohle.de
+49 2524 – 93 23 0