Lifting Columns for the
Pharmaceutical Industry
Our goal: Perfect handling for your efficient production process. Lifting columns (HS) have been indispensable for decades in pharmaceutical, food and chemical production.
For example, lifting columns are used for charging process machines such as tablet presses or coaters or in complex manufacturing lines.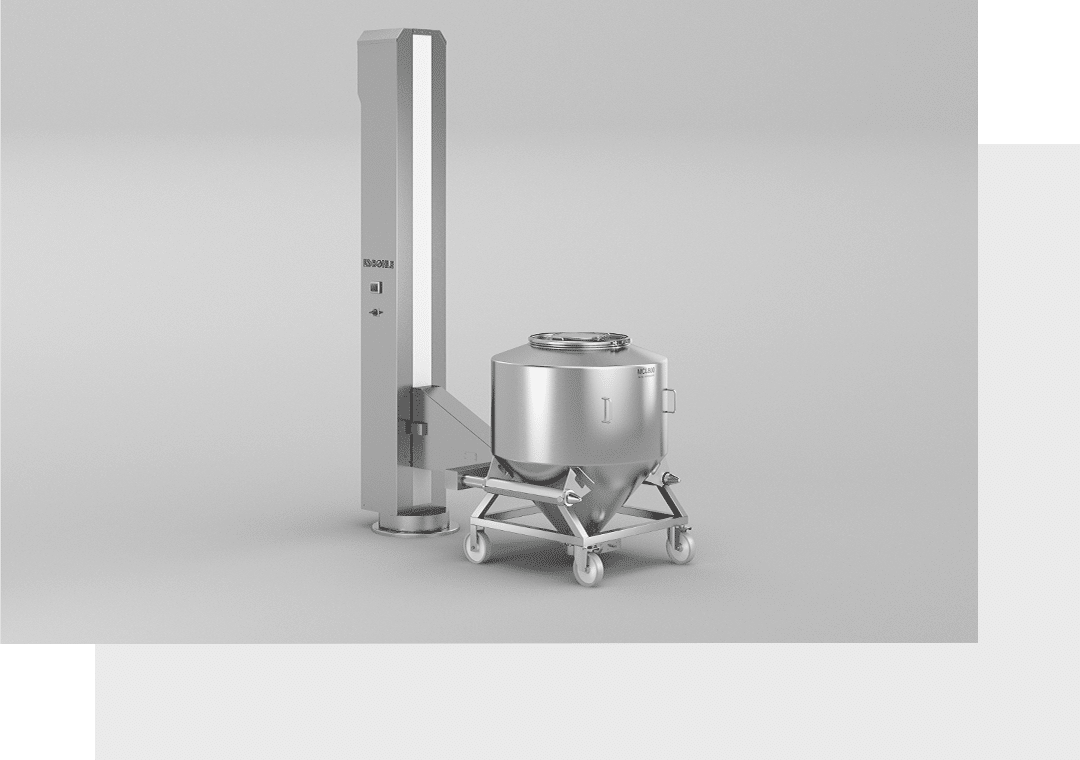 Handling with the Lifting Columns
by L.B. Bohle
The HS pharmaceutical lifting column is a stationary and space-saving lifting unit for various applications in the pharmaceutical, food and chemical production.
Many years of experience in the area of handling technology have led to continuous further development of the HS lifting column, standardisation and adjustment to the specific requirements in the industries.
Electrically Operated Chain Drives
In contrast to competitors who use hydraulic lifting technology, L.B. Bohle has been relying very successfully on robust and electrically operated chain drives for years. These chain drives require less maintenance than hydraulic drives and users have no hygiene problems in clean rooms.
L.B. Bohle lifting columns are used worldwide for simple as well as complex work processes.
The integration possibilities of the lifting columns in complex production lines are varied:
Transport of containers on horizontal and vertical levels
Filling/discharge processes at process machines, such as
tablet coaters, tablet presses, capsule filling machines or sieving
Integration in weighing systems
Equipment of the lifting columns with containment flaps
for dust-free work processes
Expansion of the lifting columns with cleaning aggregates
Space-Saving
Lifting Column SL
Since capacity is usually limited in production rooms, space-saving lifting columns are paramount. Production systems
with their auxiliary units often take up a lot of space, making the integration of a lifting column difficult.
L.B. Bohle meets the requirements regarding reduced space for lifting columns by preseting the SL type lifting column. The HS 1000 SL lifting column, with its already integrated control cabinet, requires only 0.3 m2 of space and can therefore be used even in very limited spaces.
Just like the standard lifting column, the HS SL stands out with its robust construction and the electromechanical lifting drive.
Control via touch panel
The lifting column HS SL is operated via a touch control based on microcontrollers. The lifting column is controlled automatically by an intuitive user interface.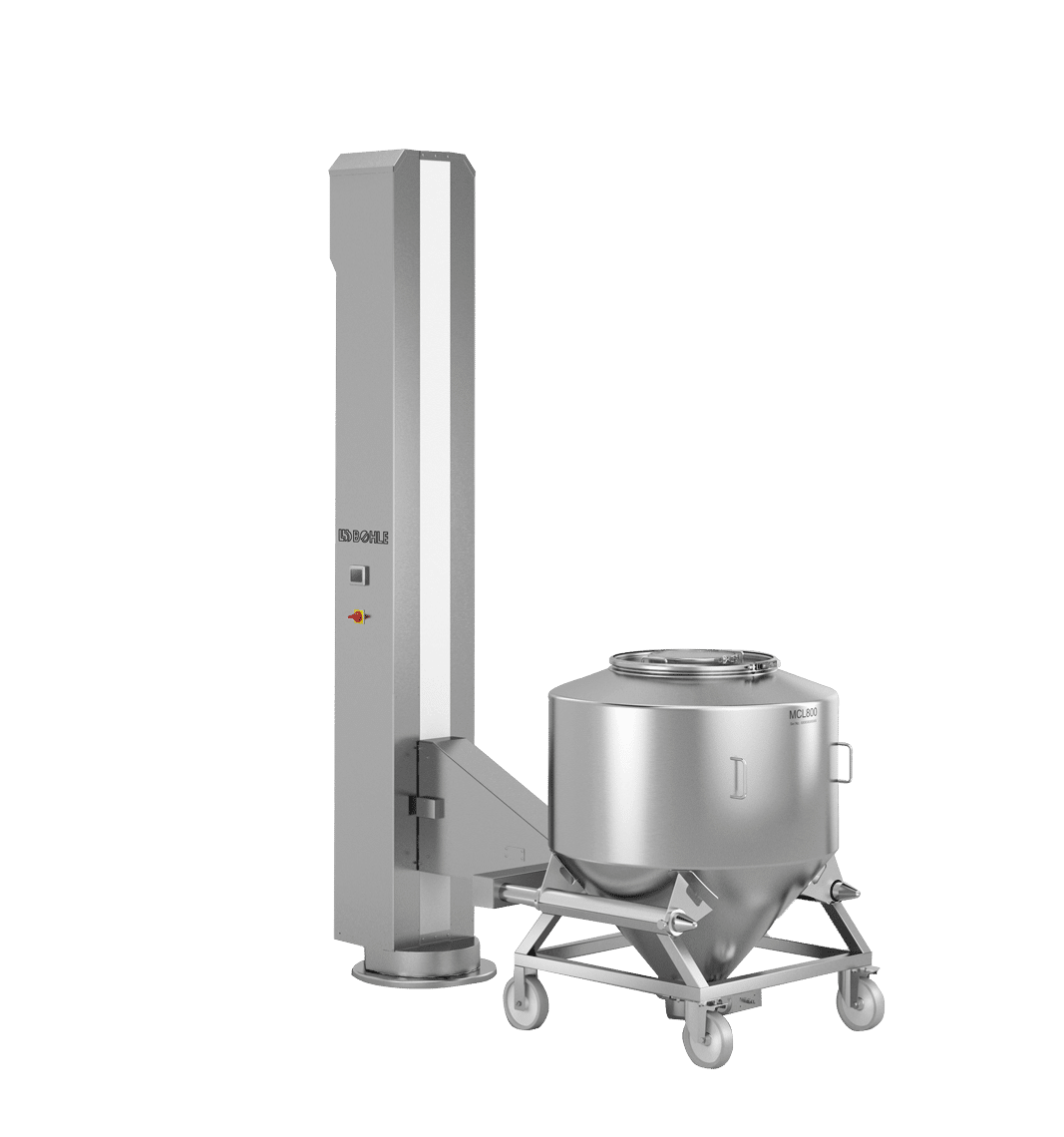 Available variations of the HS SL
| | |
| --- | --- |
| | HS SL 1000 |
| | HS SL 1500 |
| | HS SL 2000 |
Benefits of the Lifting Columns
| | |
| --- | --- |
| | Standardised, space-saving design by integrating electrical and mechanical components within the lifting column |
| | Ergonomic and GMP-compliant design facilitates cleaning and operation |
| | Precise positioning of containers at various heights and positions |
| | |
| --- | --- |
| | Automated and semi-automated process sequences through the use of a PLC with touch-panel visualisation |
| | High flexibility through optional equipment and individual solution variants |
Our product brochure for the HS SL lifting column is available for download here:
Variations and
Technical Features
We offer our lifting columns in different sizes and technical designs.

Our product brochure for the HS SL lifting column is available for download here:
The following list provides an initial overview and comparison of our standard lifting columns.
We look forward to your request for detailed information.
| | HS 300 | HS 400 | HS 600 | HS 800 | HS 1000 | HS 1500 | HS 2000 |
| --- | --- | --- | --- | --- | --- | --- | --- |
| Max. load [kg] | 300 | 400 | 600 | 800 | 1000 | 1500 | 2000 |
| Standard height [mm] | 2900 | 3400 | 3400 | 3400 | 3400 | 3900 | 3900 |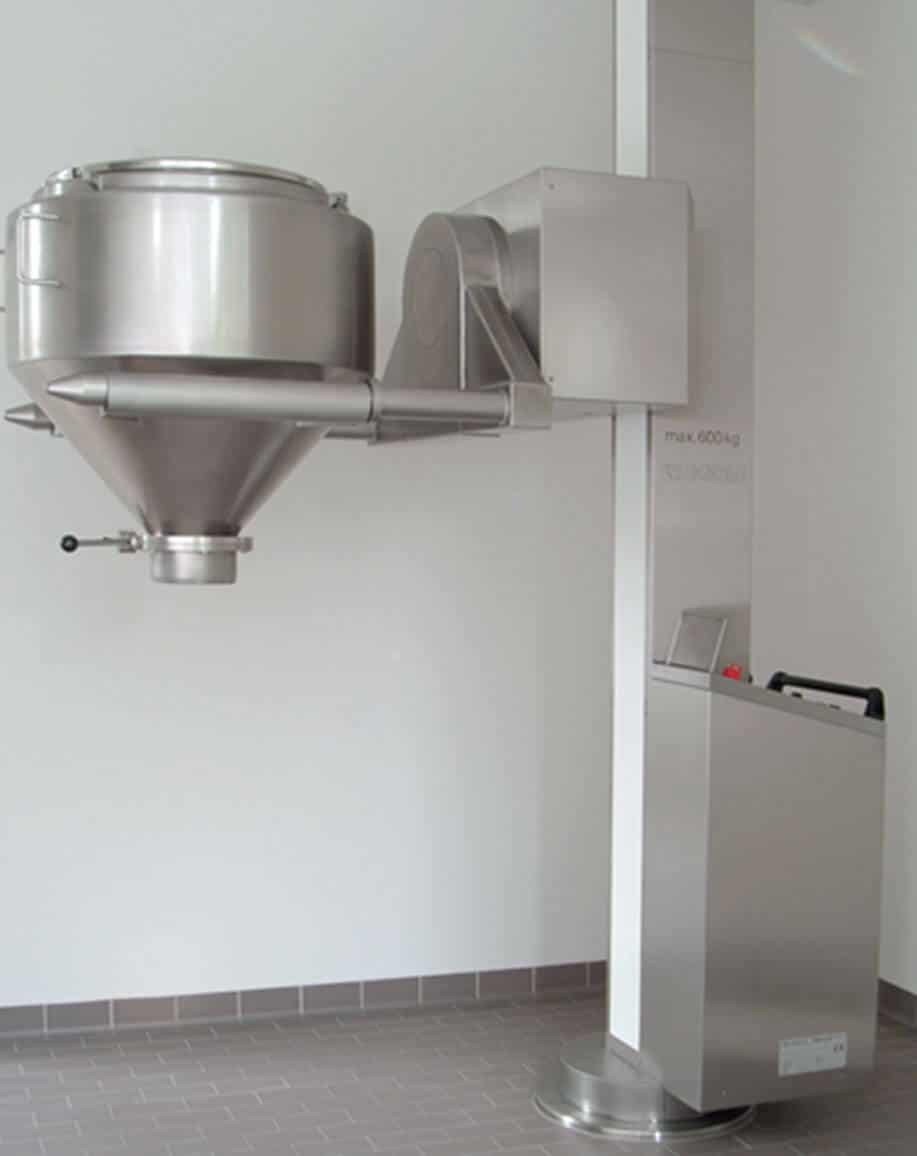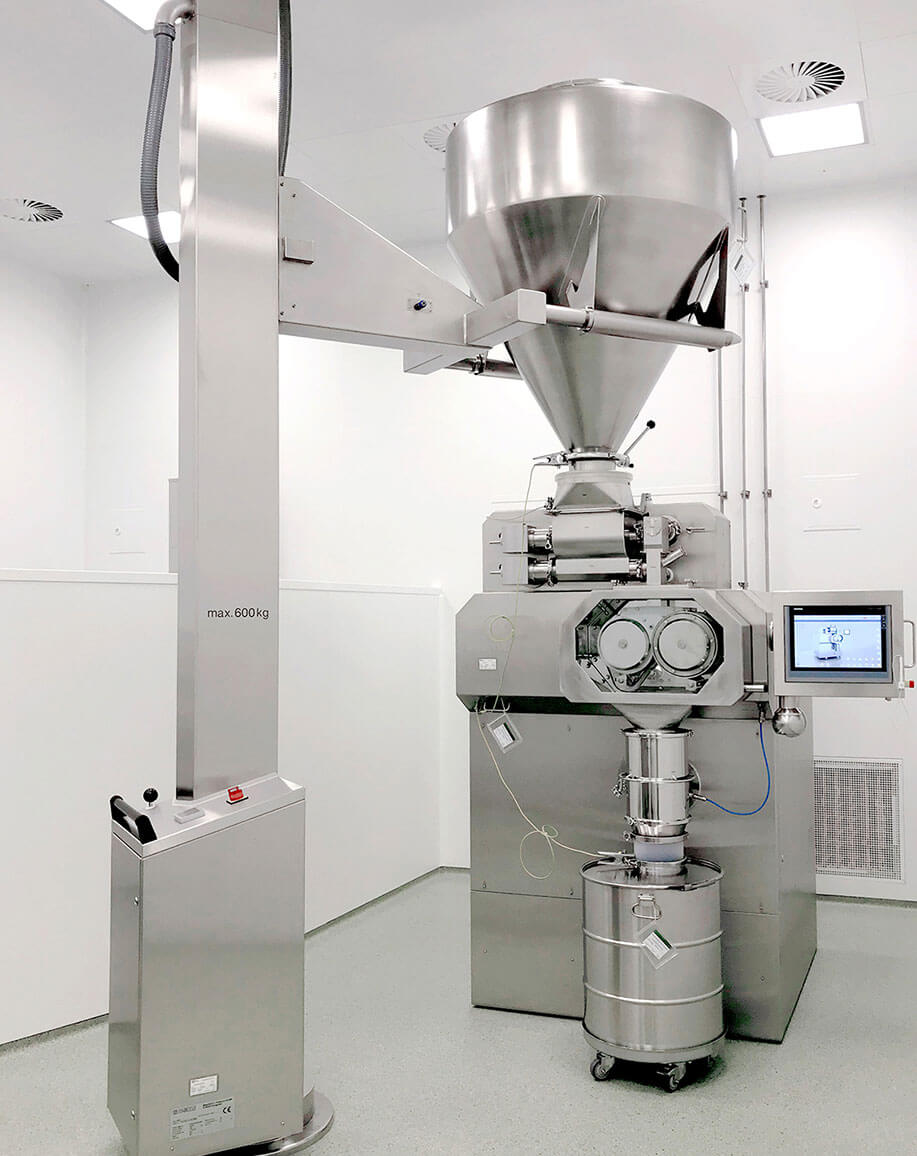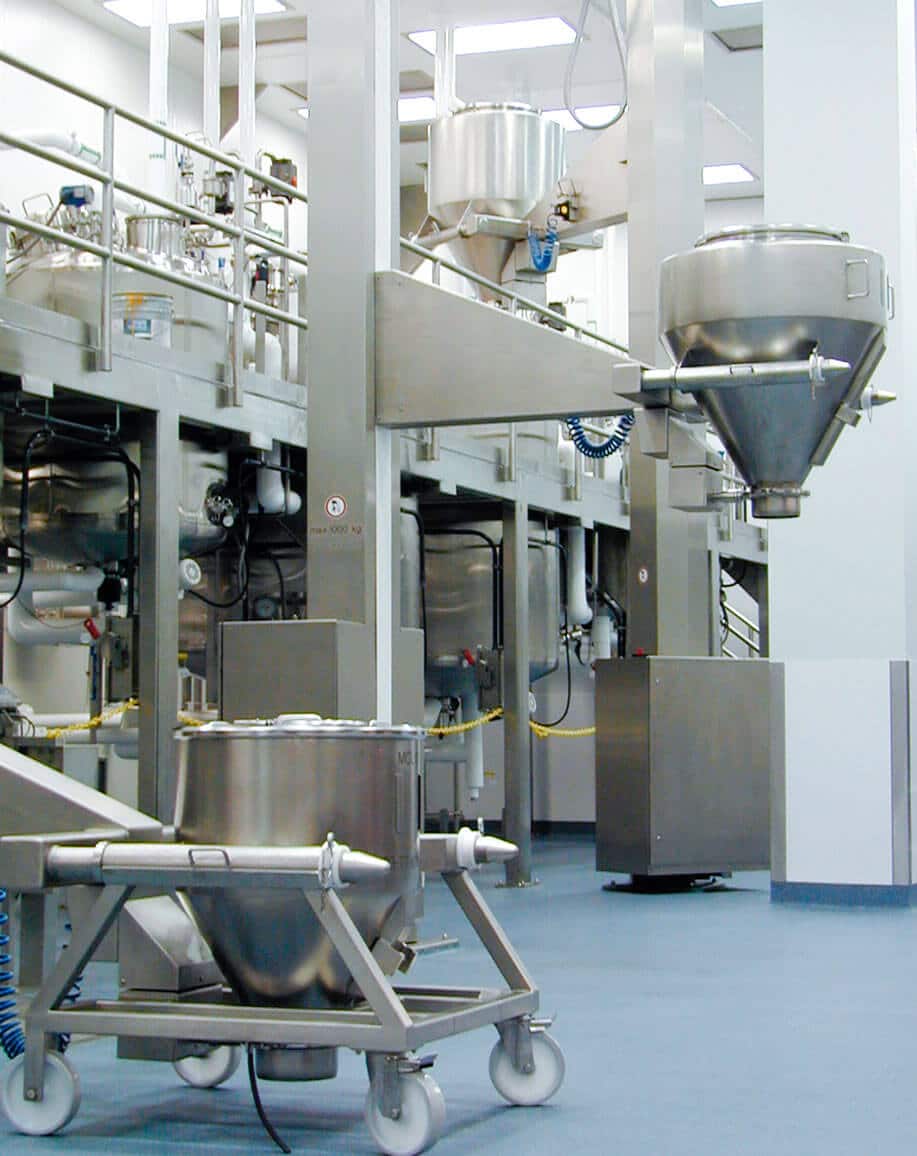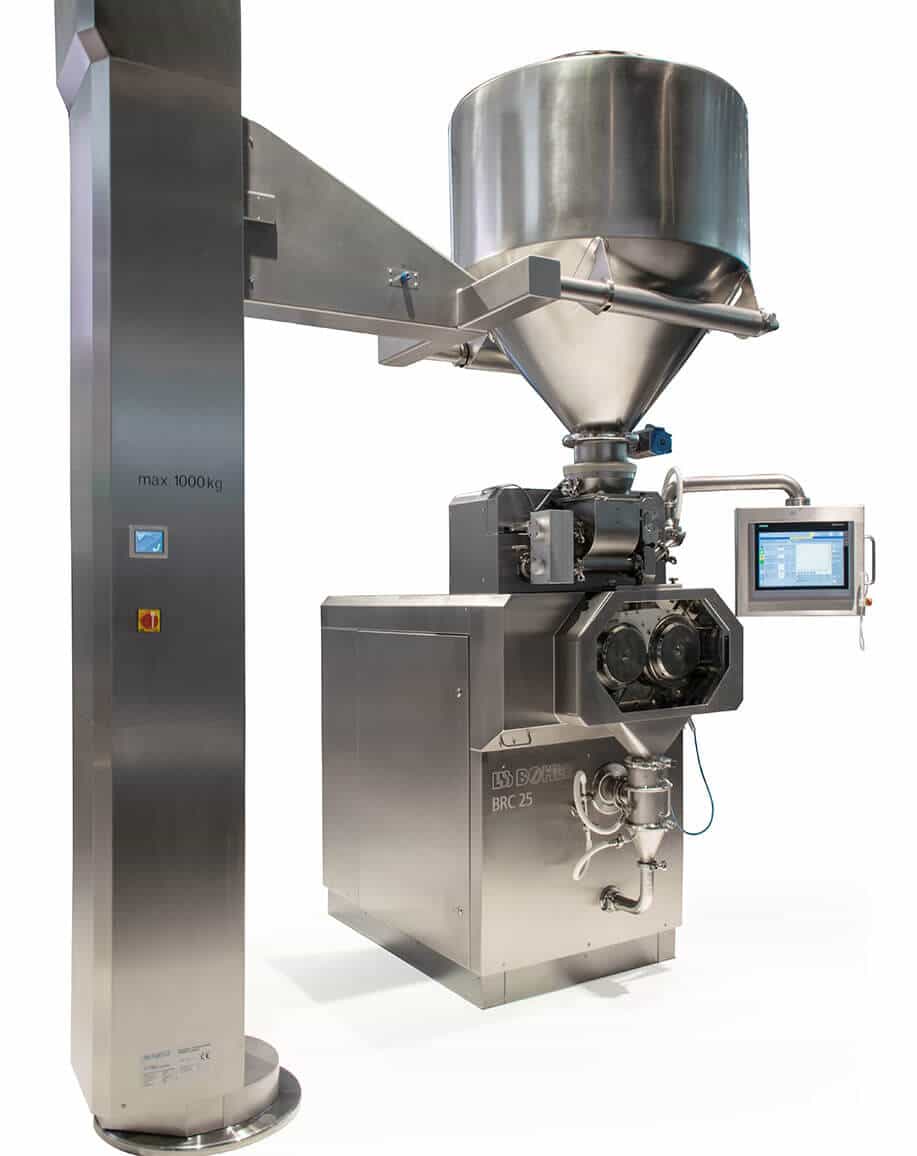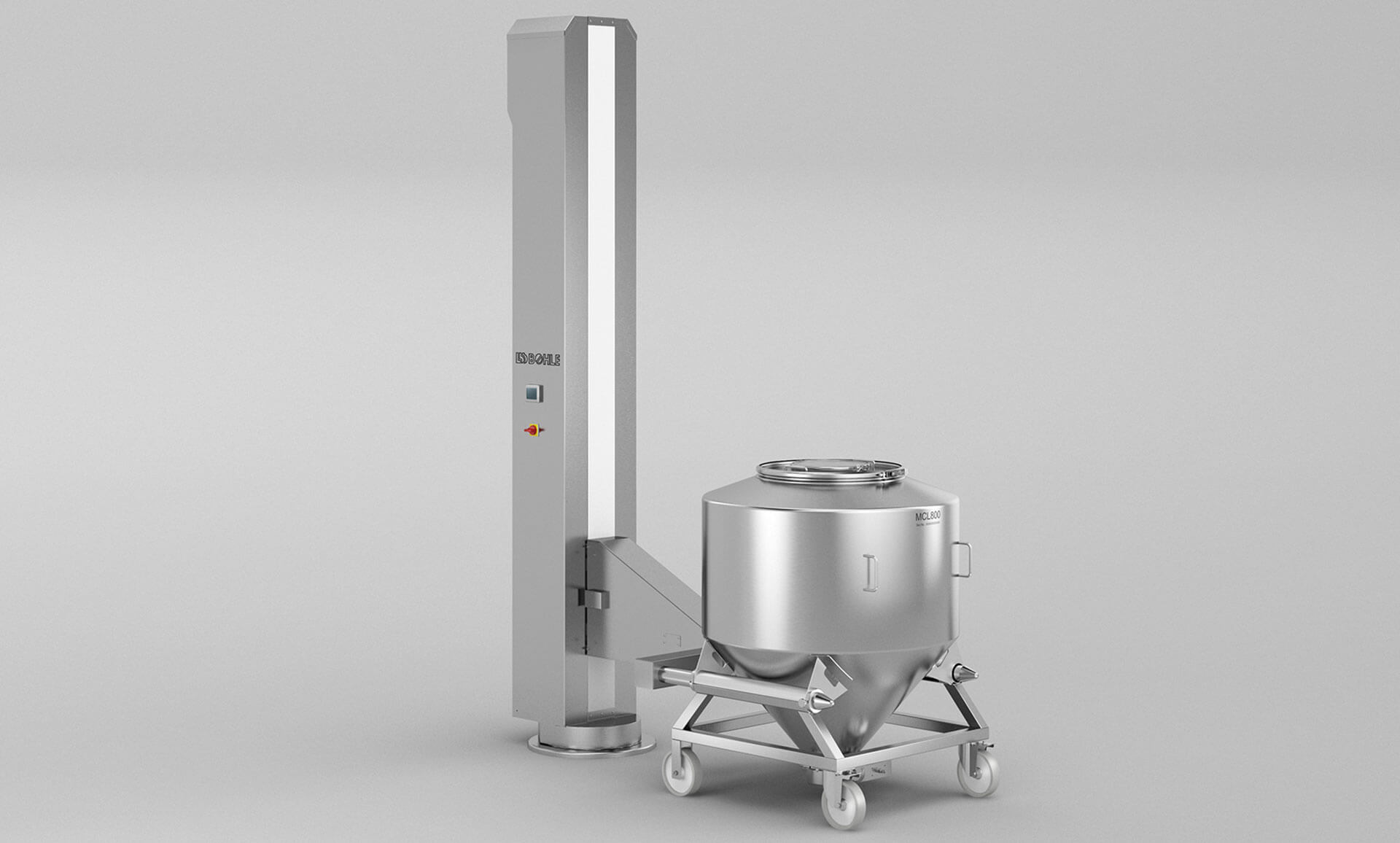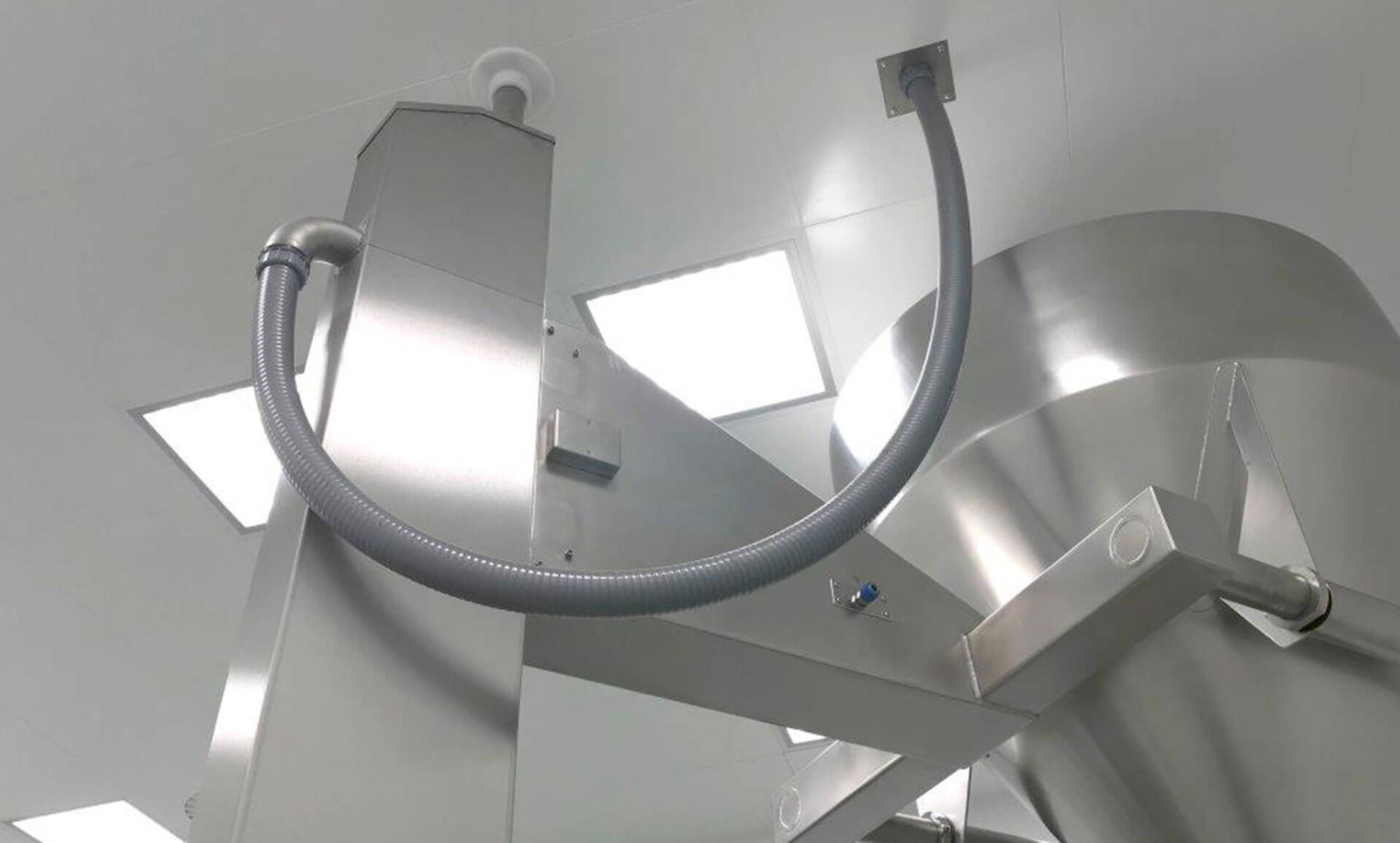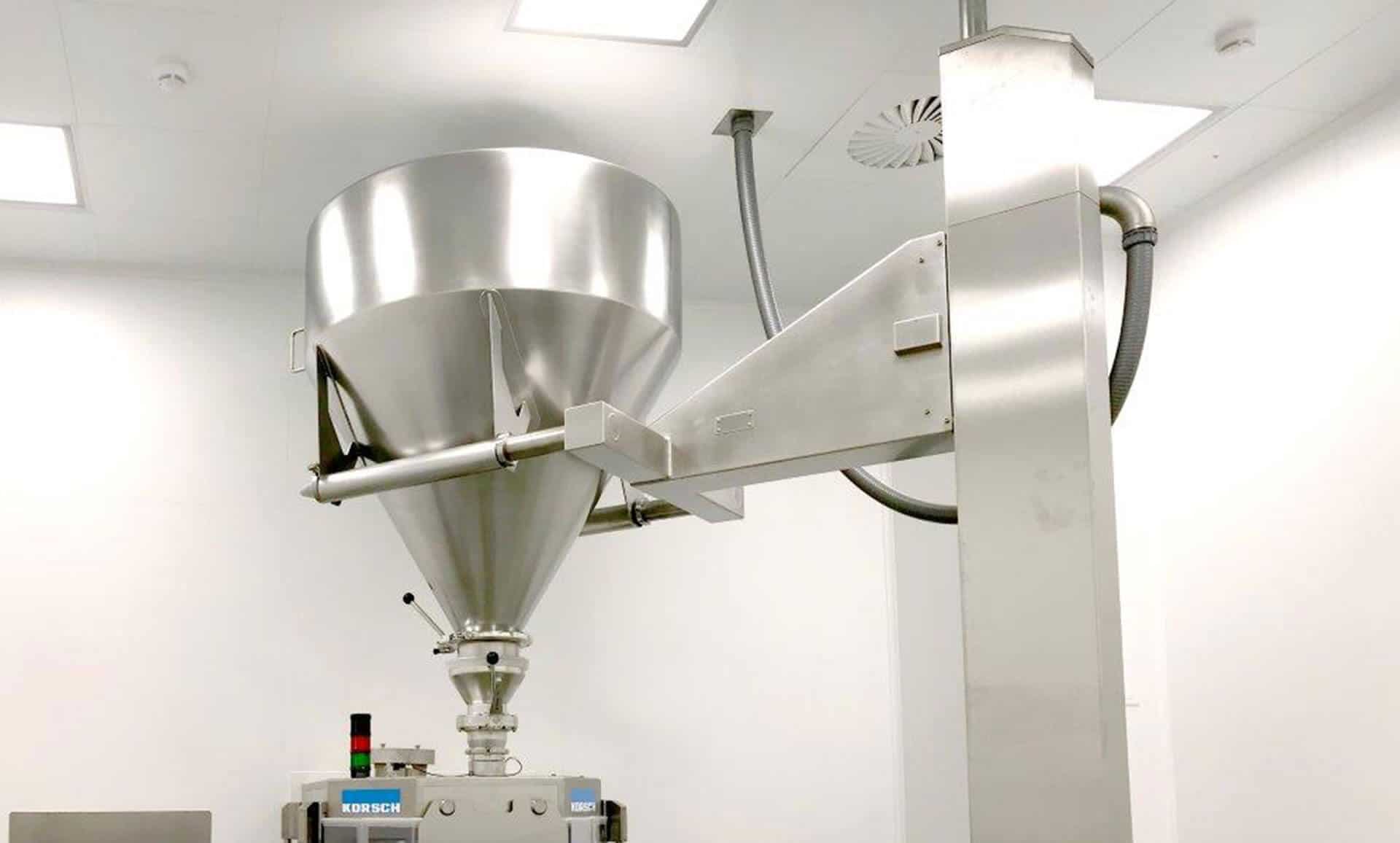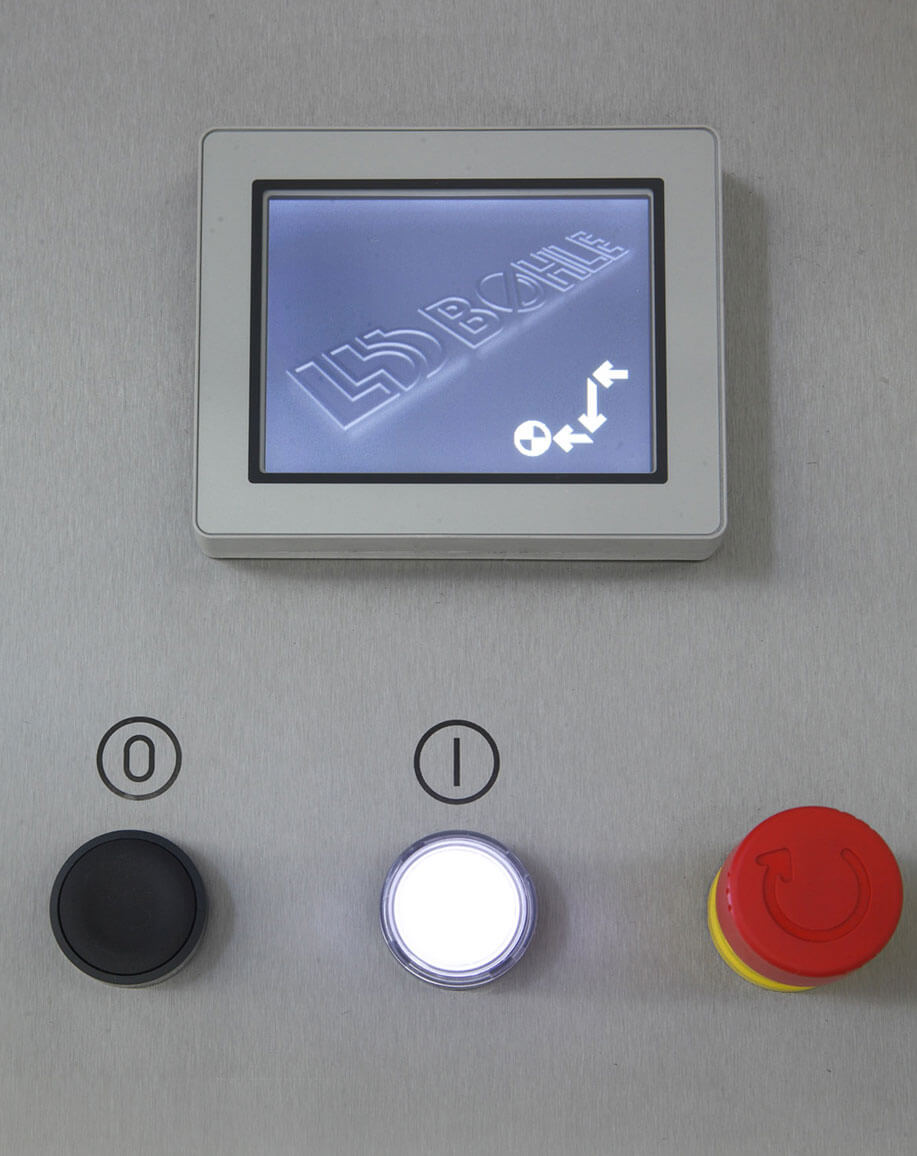 Your contact for the
Lifting Columns
Valeri Raiswich
Area Sales Manager
inquiry@lbbohle.de
+49 2524 – 93 23 0