Granulation Machines und Granulation Equipment
Granulation in the Pharmaceutical Industry
Granulation (Latin granulum = grain, granulation) is one of the most important processes in the pharmaceutical industry for the commercial production of drugs and medicines. The aim of granulation is to produce granules that are used directly as drugs or serve as an intermediate product in the manufacture of tablets or capsules. Granulation produces coarser agglomerates from fine powder. These can consist of solid and dry grains, where each grain represents an agglomerate of powder particles, with sufficient strength. Compared to powders, granules provide better flow properties and can be filled or dosed more effectively; moreover, no dust is produced.
In pharmaceutical granulation, various methods, processes and technologies are used to produce granules for capsules or tablets:
| | |
| --- | --- |
| | Fluid bed granulation |
| | High Shear Granulation |
| | Single pot granulation |
| | Twin-screw granulation |
| | Roller compacting / dry granulation |
In the production of granules, a distinction is made between wet granulation and dry granulation.
Requirements for pharmaceutical granulation technology and equipment
In the pharmaceutical industry, granulation is one of the most important steps in tablet production and is used for almost every drug formulation and dosage form. Granulation is particularly important for oral solids, as over 60 percent of pharmaceutical products are produced as tablets, capsules, coated tablets or similar.
The various granulation systems play an important role in optimizing the flowability and processing of tablets by effectively granulating powder-like particles.
lb-bohle-maschinen-verfahren
The pharmaceutical granulation process as wet granulation
In wet granulation, the powder-like particles are dense by means of liquid solutions (aqueous or alcoholic granulation liquid). Thus, the granules, consisting of solid and dry grains, can be processed in many ways in the following manufacturing process. L.B. Bohle offers versatile wet granulation processes to produce granules with specific characteristics.
Fluidized Bed Granulator & Fluidized Bed Dryer – BFS
The BFS fluidized bed system with tangentially installed spray optimizes the fluidized bed technology. The innovative Bohle Uni Cone BUC® allows for a complete fluidization of the particles ensuring uniform coating and granulation results.
The product range of the L.B. Bohle fluidized bed systems ranges from the smallest BFS 3 to BFS 480.
Go to our fluidized bed systems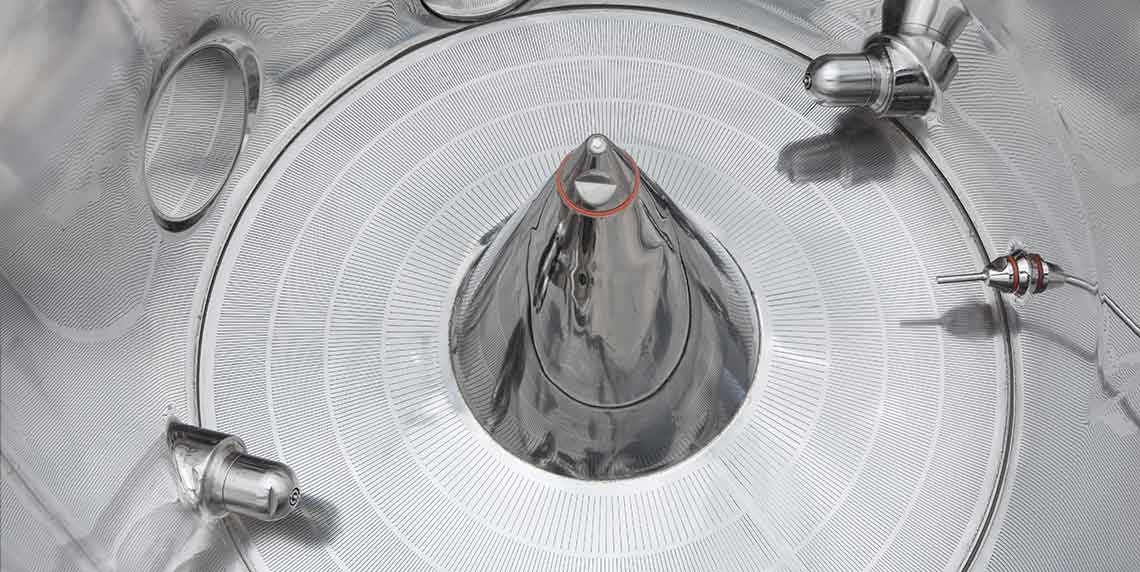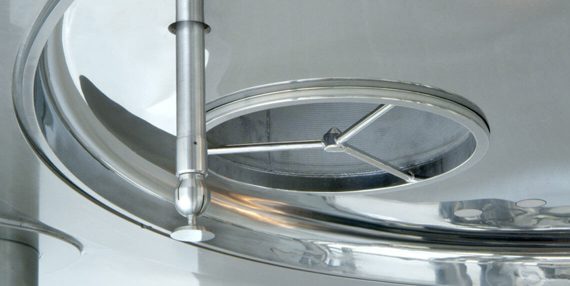 High Shear Granulation – GMA
The GMA high-shear granulator system has been specially optimized for pharmaceutical applications. The agitator blade with its high-shear and compaction guarantees effective operation. The chopper prevents excessive granule growth and distributes the granulation fluid throughout the product.
Go to our High Shear Granulators
Compact Granulation System –
BFS and GMA
Small footprint, flexible application and smooth production processes are decisive criteria for investments in granulation systems in the pharmaceutical industry. The compact granulation system by L.B. Bohle is an effective solution when traditional wet granulation must be economical and ergonomically sound.
Go to our Compact Granulation System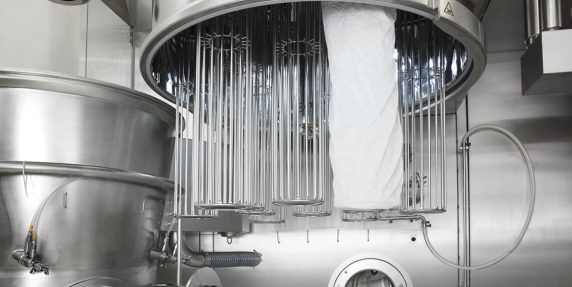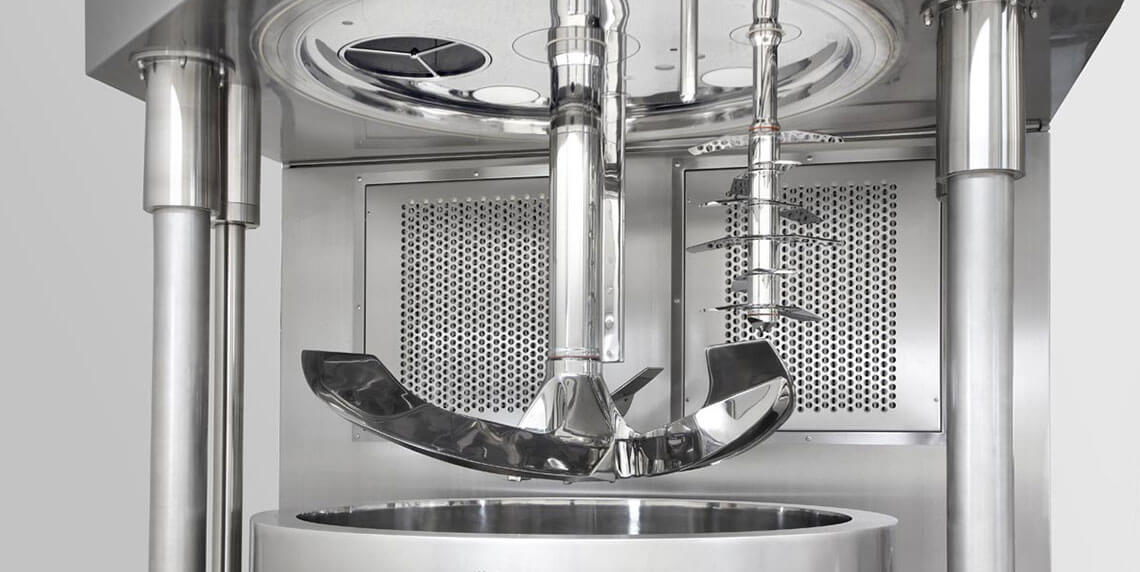 Single-Pot Granulation – VMA
The VMA Single Pot Granulator is a granulating system specifically optimized for pharmaceutical applications and allows for mixing, high-shear wet granulation and drying. The agitator blade is designed for high shear and compression, ensuring effective granulation.
Go to our Single-pot Granulators
Twin-Screw Granulators – BCG
Twin-screw granulation has been an established method for continuous wet granulation.
The powder to be granulated is fed onto two screws, which rotate in the same direction inside a cylinder, thereby transporting the material through the process zone and kneading and mixing it at the same time.
Go to our Twin-Screw Granulators – BCG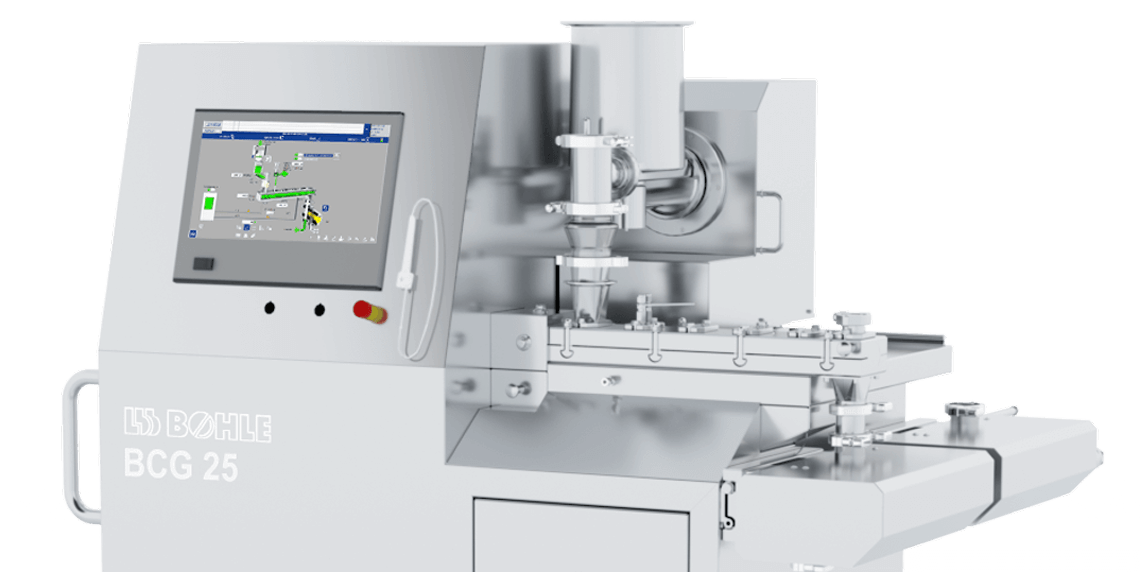 The pharmaceutical granulation process as dry granulation
In dry granulation, granules are formed by means of mechanical pressure. It is not necessary to feed liquids to form the granules. Therefore, no liquids have to be removed in an energy- and cost-intensive drying process. Dry granulation is a continuous process by design.
L.B. Bohle's BRC 25 and BRC 100, an innovative dry granulator with gap control, meet the rising market demands for continuous processes. The BRC roller compactor combines high product capacity with minimal material loss.
Go to our Dry Granulators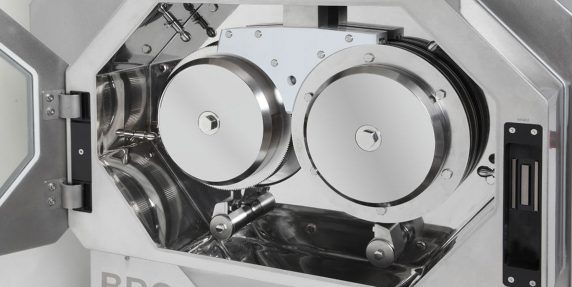 Granulation mit Granulationssystemen von L.B. Bohle
Slide
Granulation with granulation
equipment made by L.B. Bohle
For the pharmaceutical industry, L.B. Bohle offers flexible, economical and economical technologies for wet granulation and dry granulation that optimize the production process. The product range includes systems in laboratory and production scale, offering a variety of options and product extensions to ensure efficient and sustainable granulation.

Learn more about our granulation equipment:
Slide
Granulation with granulation
equipment made by L.B. Bohle
For the pharmaceutical industry, L.B. Bohle offers flexible, economical and economical technologies for wet granulation and dry granulation that optimize the production process. The product range includes systems in laboratory and production scale, offering a variety of options and product extensions to ensure efficient and sustainable granulation.

Learn more about our granulation equipment: