Continuous granulation and drying for the pharmaceutical industry
All developments start in a lab. Continuous processes also require lab-size equipment with small footprints that can handle even very small throughputs.
Continuous wet granulation and drying have been subject to discussion for some time in pharmaceutical research and development (R&D) of oral pharmaceutical solids.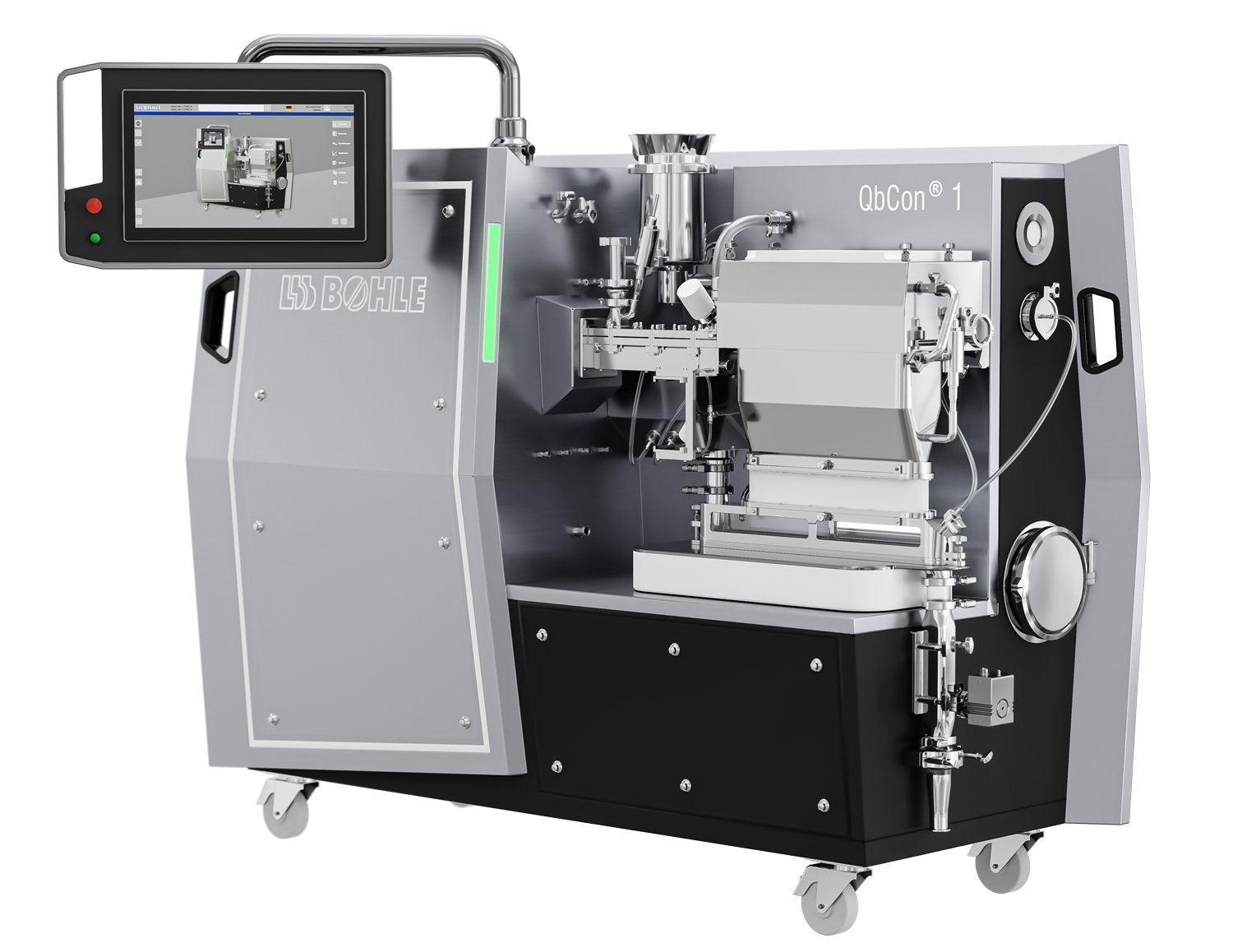 Continuous granulation and drying with QbCon® 1 by L.B. Bohle
Granulation and granule drying also play a major role in continuous manufacturing. QbCon® 1 is the only system for research and development world-wide that meets the quality demands of pharmaceutical manufacture.
First of all, a short residence time of the granules in the dryer with a narrow residence time distribution is essential to be able to remove defective products in a targeted manner without having to discard a large portion of the batch.
Furthermore, narrow residence time distributions simplify the traceability of material in the continuous process, making it easier and less complex to trace finished tablets back to the basic products or to subsequently trace them from the basic products to the finished tablet.
Further important quality requirements for a dryer are
Even, reproducible drying of all granules – especially of different
sizes – over the entire process duration
A small process chamber to keep the volume in the drying process as low as possible
And, in particular, a long service life of the exhaust air filters without having to interrupt the drying process or even replace
Thanks to the small footprint, the QbCon® 1 is perfect for the smallest throughputs (nominal throughput: 0.5–2.5 kg/h).
Benefits of the continuous
wet granulator and dryer
| | |
| --- | --- |
| | Fully automatic cleaning of the filter during the drying process |
| | Gentle, uniform drying through gentle fluidization and transport |
| | Uniform conveying of the granules from charging to discharge |
| | |
| --- | --- |
| | Comfortable handling and easy cleaning |
| | Very short residence time of granules of different sizes |
| | Fast development of new products – secured scale-up |
Our product brochure for the continuous wet granulator and dryer for research and development is available for download here:
Variation and
Technical Features
The following list provides an initial overview for our research and development system.
We look forward to your request for detailed information.
| | |
| --- | --- |
| Dimensions | Approx. 2070 x 920 x 1848 mm |
| Weight | 750 kg |
| Nominal throughput | 0,5 – 2,5 kg |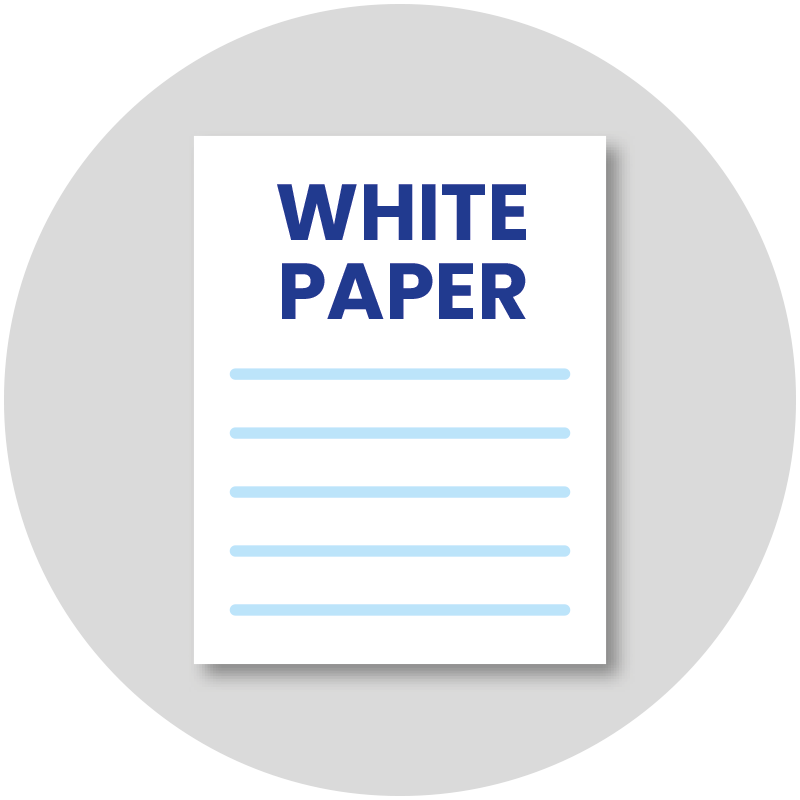 Continuous wet granulation and fluid-bed
drying – An experimental investigation of a new revolutionary system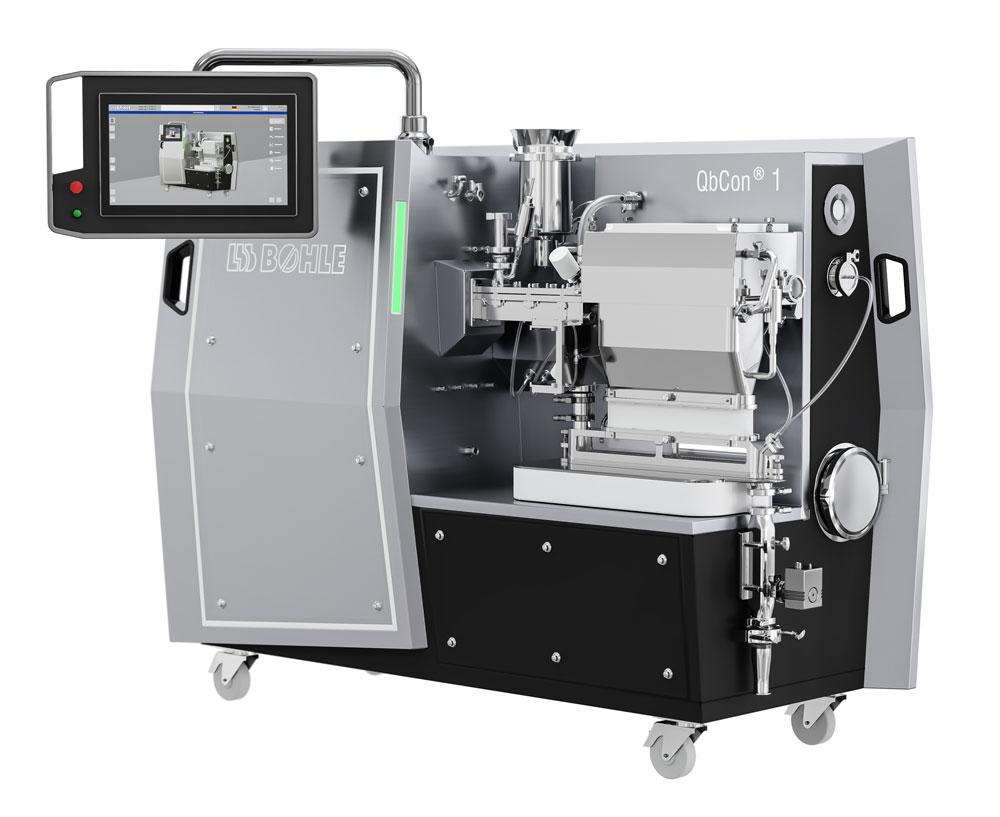 qbcon1_freigestellt_03.05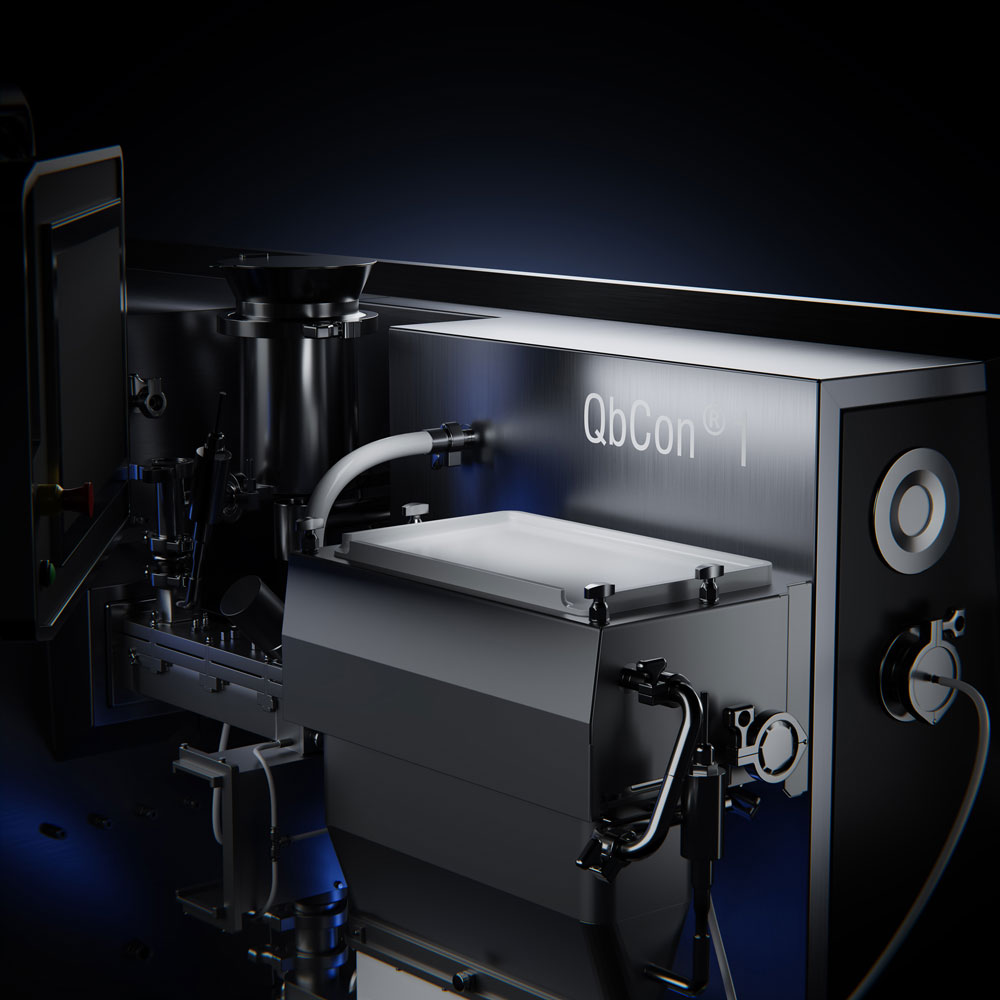 Your contact for the
Continuous Wet Granulators and Dryers
Burkhard Schmidt
Sales Director
inquiry@lbbohle.de
+49 2524 – 93 23 0