Laboratory Blenders for the
pharmaceutical industry
L.B. Bohle blending systems have been developed specifically for homogeneous blending of pharmaceutical solids. The blending procedure is based on use of blending elements within the blending container. The high efficiency of the blending systems is based on the revolutionary and patented counter-current process principle.
At the same time, the counter-current process prevents contamination of the operators and the product during the process.
In addition to large batch blenders, L.B. Bohle offers the LM 40 laboratory blender, a blender for research and development.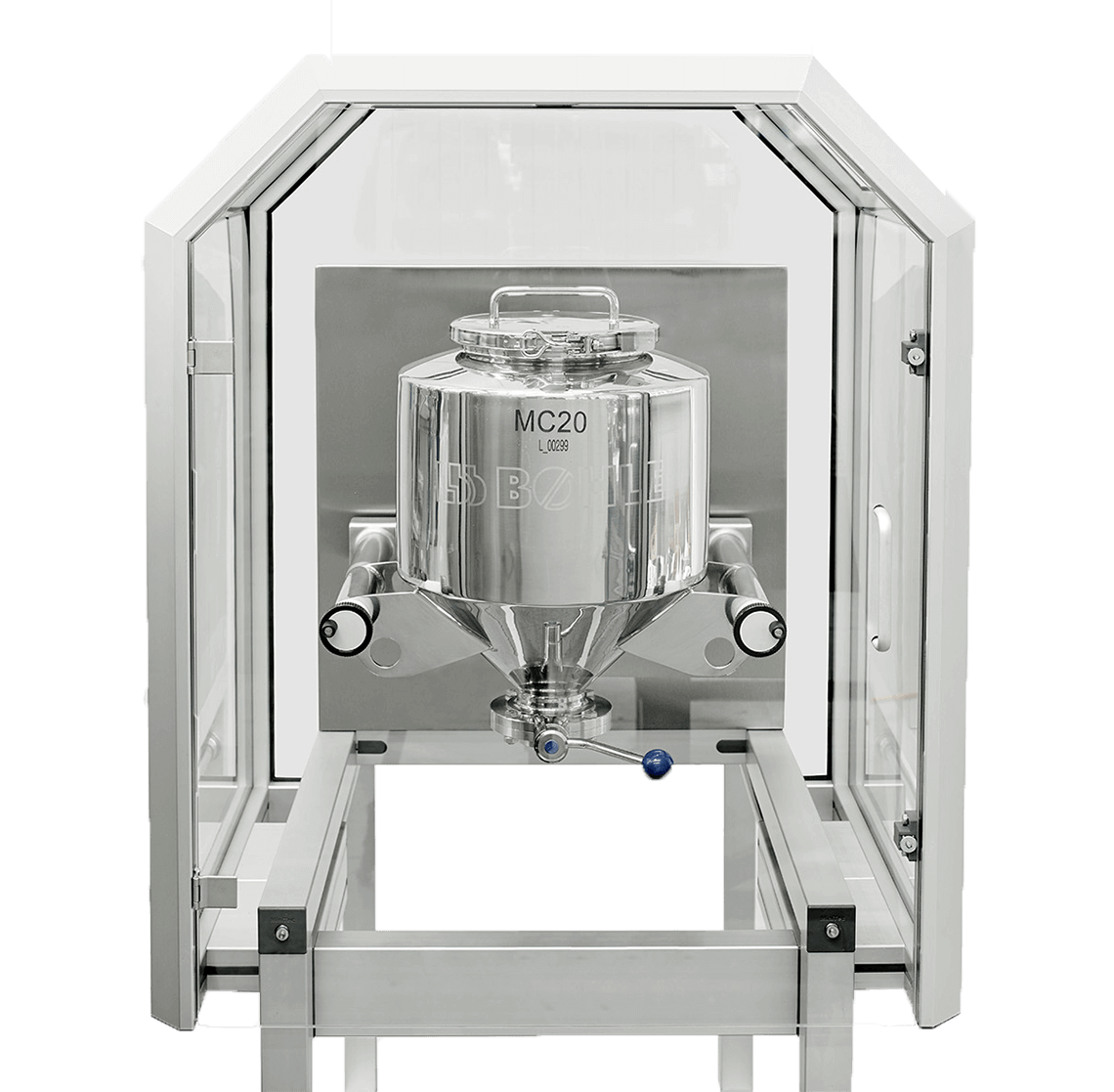 Blending with the
L.B. Bohle Laboratory Blender
The LM 40 Laboratory Blender has been optimized for research and development. The Laboratory Blender is powered by an alternating current motor arranged in the machine housing. The device control is placed there as well.
Containers equipped with adapter pipes are picked up with the blender's fork load pick-up system. Optionally, square containers, drums, dual-cone containers, V-shells, and other special containers can be used for blending.
An optional mobile lifter makes all containers and bowls easy to remove.
The space-saving rotation around a single axis and small footprint has optimized the laboratory blender's space demand.
Secured Scale-Up
The L.B. Bohle Blending System secures scale-up to the desired production size. The blending results of the LM 40 can be easily transferred to a production-scale blender.
The blender is state-of-the-art, and meets current GMP requirements with regard to design, operation and control.
Benefits of the Laboratory Blenders
| | |
| --- | --- |
| | High mobility: Mobile blender optimized for research and development |
| | Secured scale-up: Scalable results from 5 to 12,000 liters |
| | |
| --- | --- |
| | Fast and complete discharge |
| | High flexibility: Use of various containers and bowls possible |
Variations and
Technical Features
We offer our laboratory blenders in different sizes and technical designs.
The following list provides an initial overview of our laboratory blender for your research and development. We look forward to your request for detailed information.
| Dimensions (LxWxH) | Weight | Load capacity | Blending speed |
| --- | --- | --- | --- |
| 995 x 755 x 1540 mm | 160 kg | 40 kg inkl. Container | 10 – 50 U/min |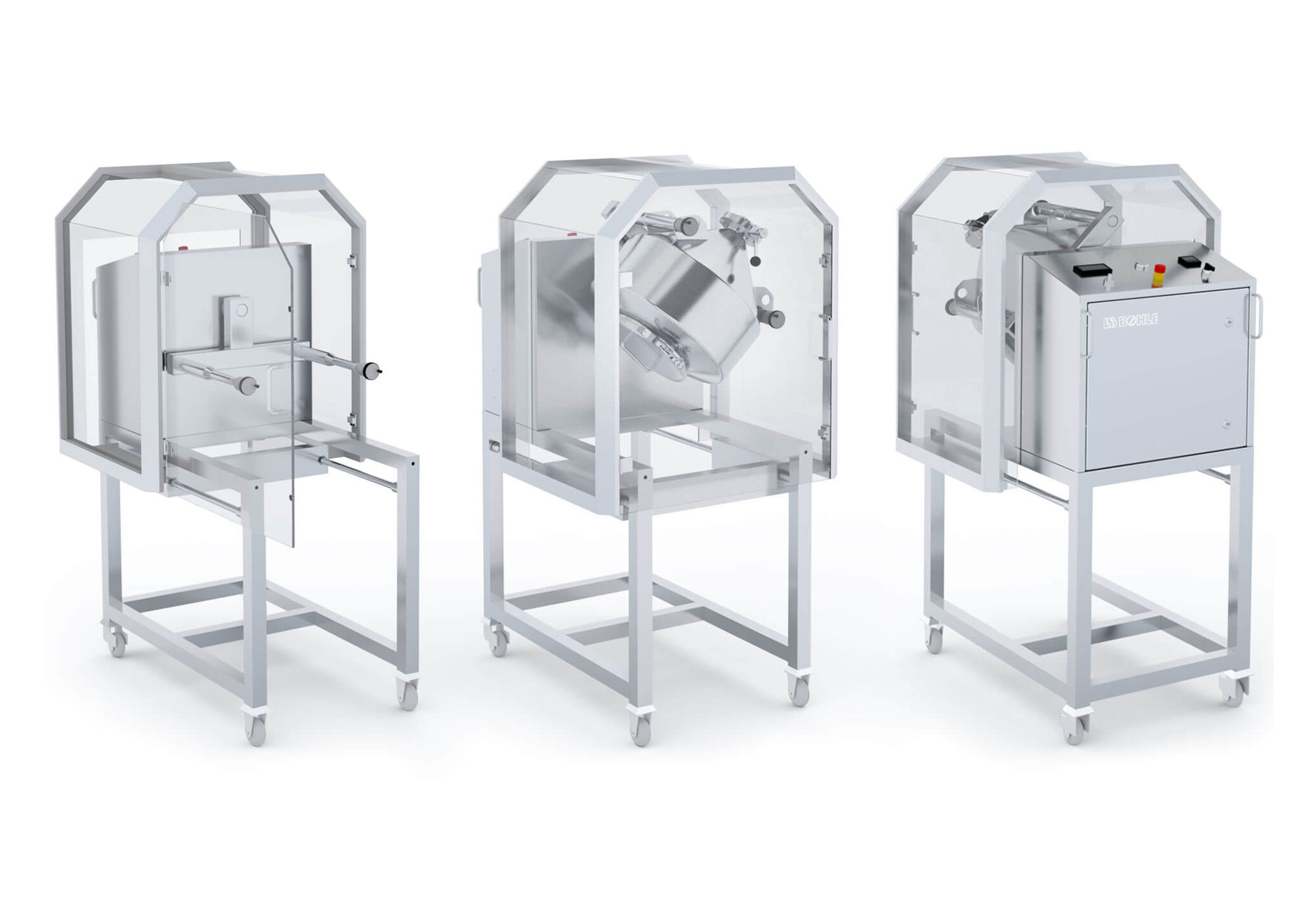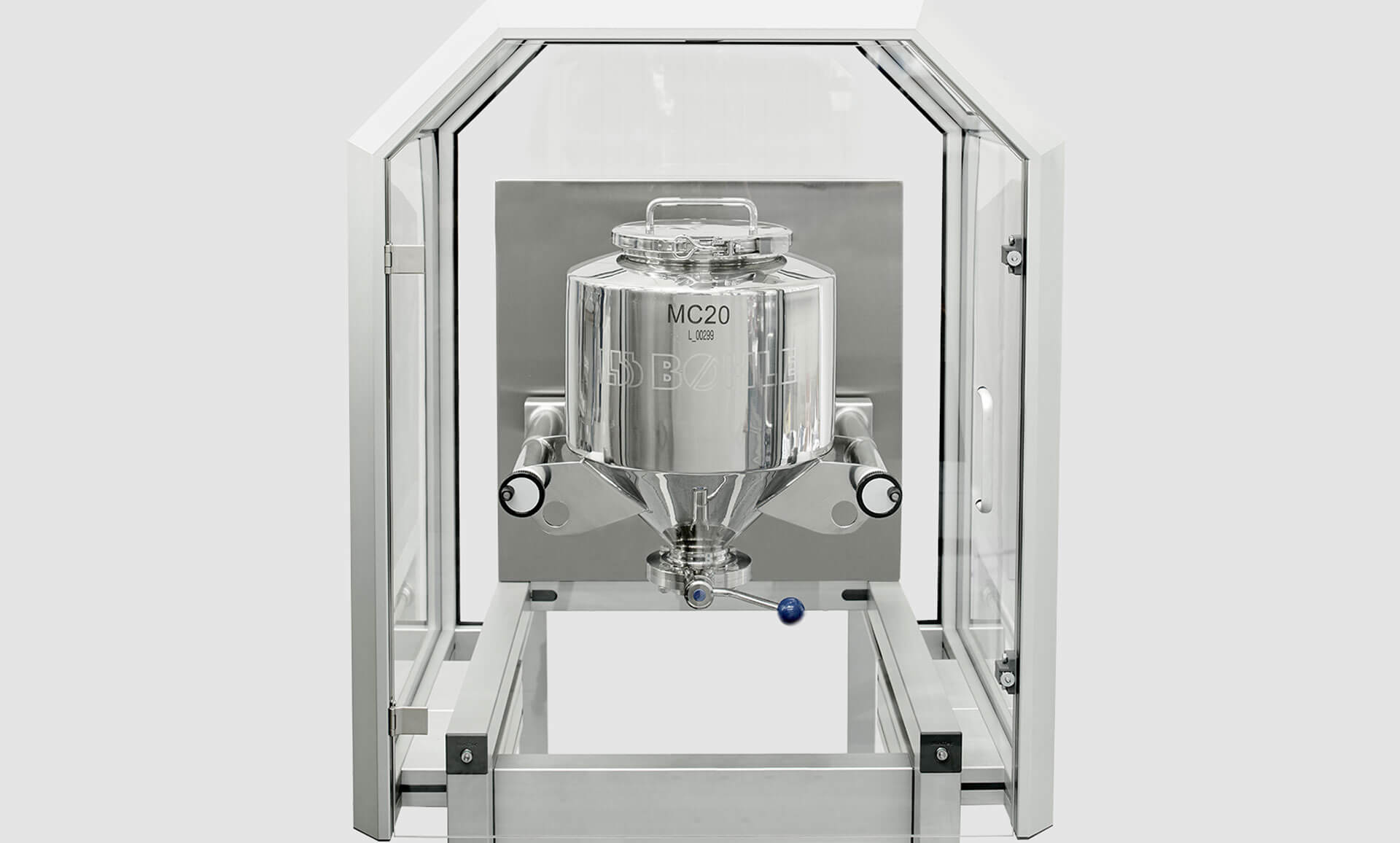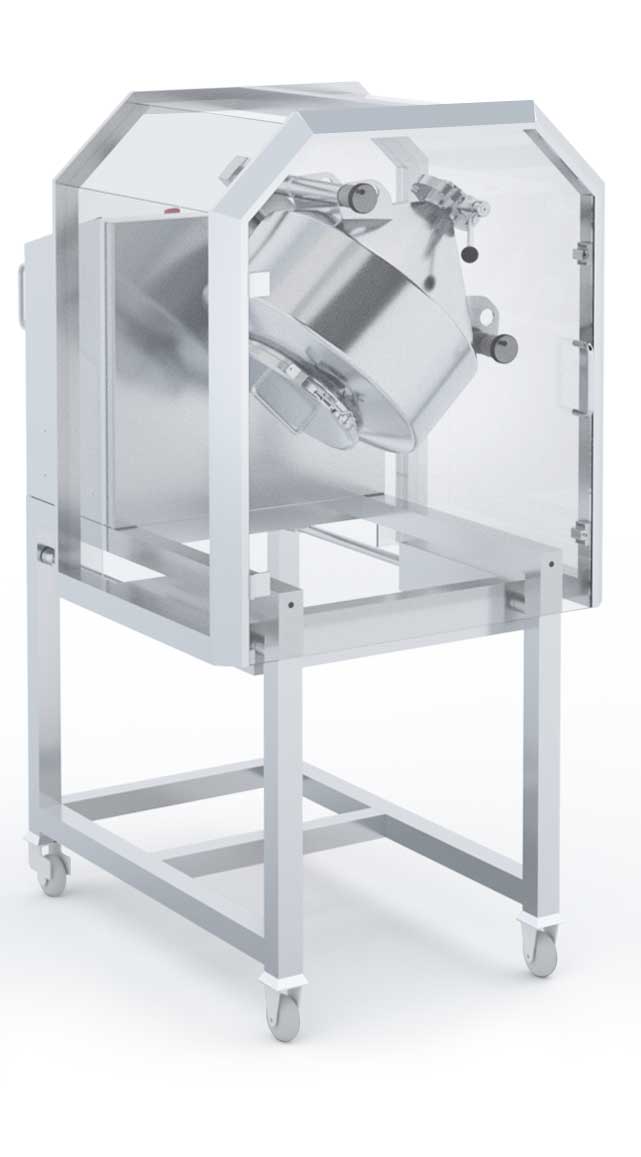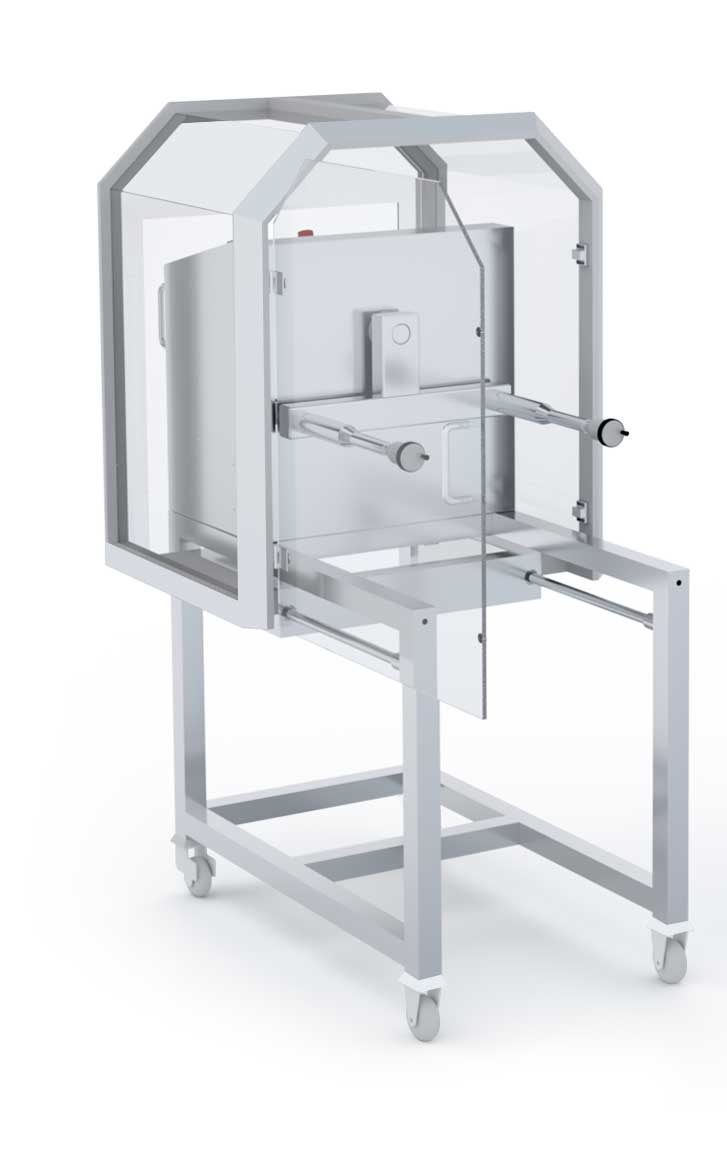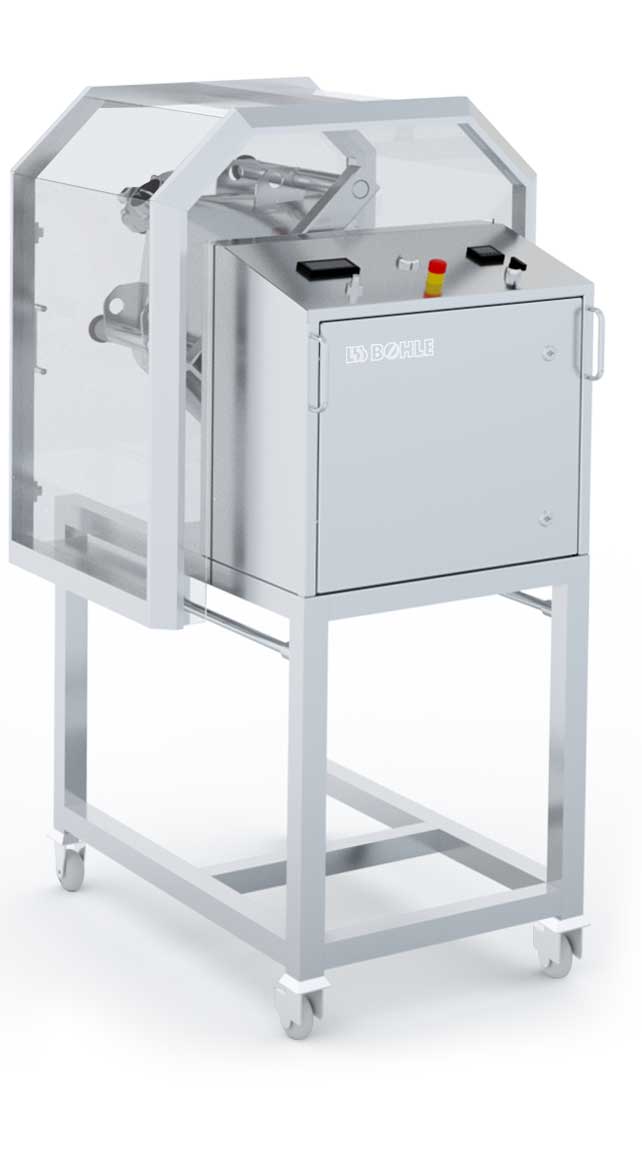 Your contact for L.B. Bohle
Laboratory Blenders
Peter Pogoda
Area Sales Manager
inquiry@lbbohle.de
+49 2524 – 93 23 0