Continuous production system for
the pharmaceutical industry
Continuous Production Line – QbCon®
The paradigm change from batch production to continuous manufacture requires a new approach for the production processes used, as well as for the required automation technology.
Comprehensive initiatives for quality increase – mainly driven by the FDA – strongly focuses on continuous manufacturing for manufacture of solid drugs.
The ability to monitor a production process more closely using PAT, and to consistently produce high-quality products as a result, is the central aspect of this initiative.
Further benefits from continuous manufacturing:
| | |
| --- | --- |
| | Higher patient safety |
| | Lower costs |
| | Better process understanding |
| | Optimised process control |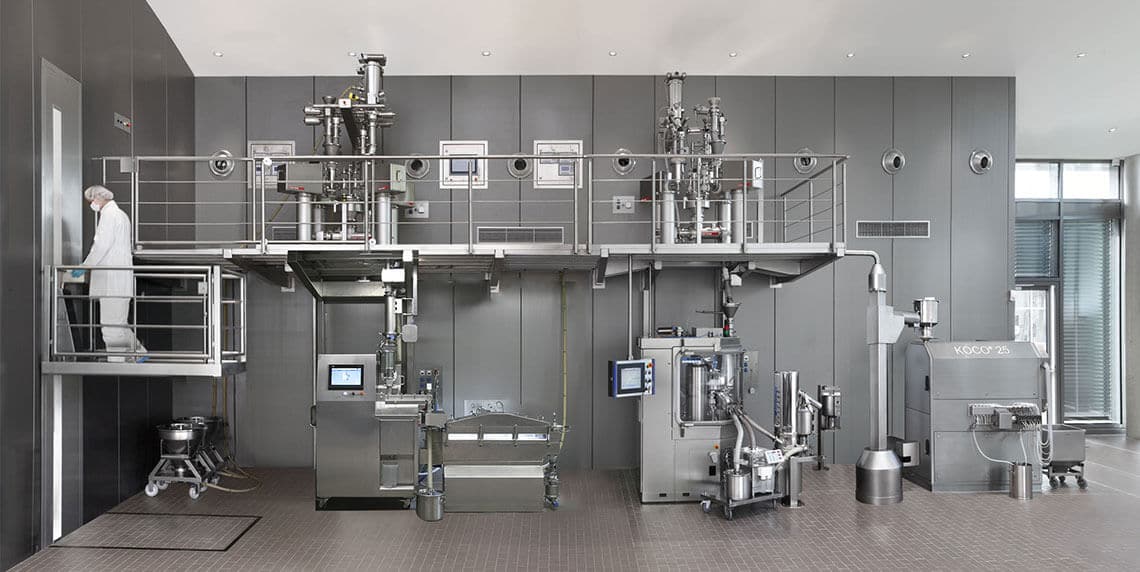 Continuous wet granulation and drying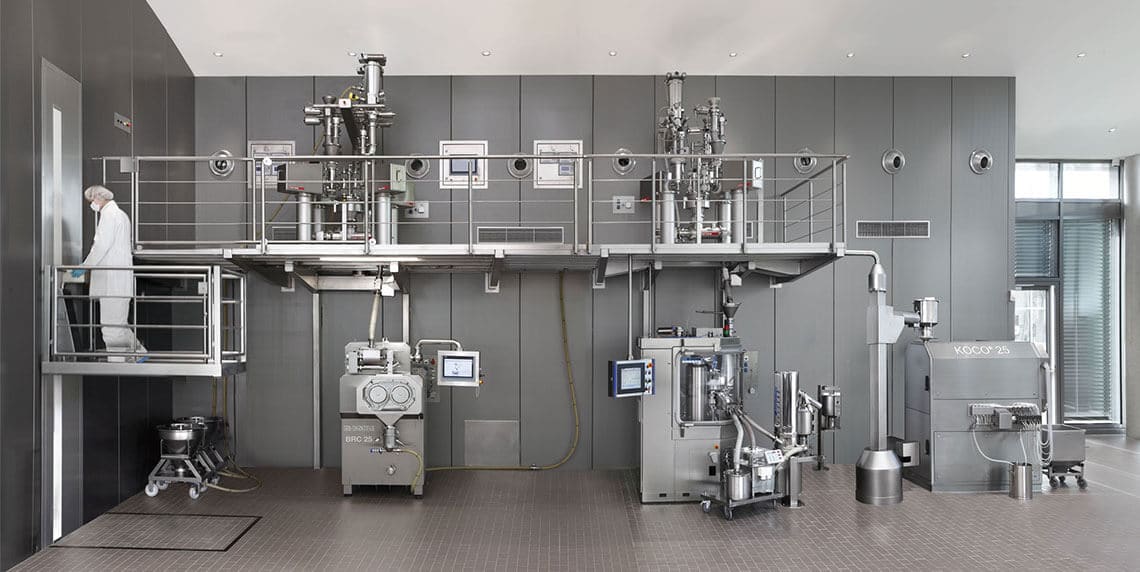 Continuous dry granulation
Continuous Manufacturing with QbCon®
As the most innovative technology company for machines and processes for the pharmaceutical solids production, L.B. Bohle supplies comprehensive solutions for continuous manufacturing with a high development speed.
Modular design: Direct compression, wet granulation, and dry granulation
The QbCon® continuous manufacturing systems allows for production of pharmaceutical solids from powder to the coated tablet with a throughput from 5 to 25 kg/h. QbCon® stands out with its modular design that ensures maximum flexibility and efficiency for the customer.
QbCon® enables three production processes:
Continuous direct compression
Continuous wet granulation
Continuous dry granulation
Process analytical technology PAT
Complete process monitoring is a decisive argument for introduction of continuous manufacture. Applying process analytical technology (PAT) across the entire process allows consistent monitoring of product quality and instant detection and elimination of deviations. This eliminates the need to eject and dispose of entire defective batches, fewer out-of-specification (OOS) materials need to be sorted out and the variability of a product decreases. The real-time analysis of process and product also includes the possibility of real-time release of drugs. This allows for a 100% and non-destructive inspection of all produced products.

Benefits of the Continuous Production System
| | |
| --- | --- |
| | Higher quality through tight in-line control |
| | PAT integration and additional process controls |
| | High process/product understanding |
| | Higher patient safety |
| | Less waste |
| | Lower quality control costs |
| | |
| --- | --- |
| | Lower storage and transport costs |
| | Lower space requirements for GMP rooms |
| | Fewer rejects, no need to discard entire batches |
| | Reduced API consumption in development |
| | Connection of several individual plants in an all-in-one system |
| | |
| --- | --- |
| | Faster developments, response to market requirements |
| | Flexible batch sizes |
| | Changed requirements during the life cycle can be covered by the same machines |
| | Release in real time possible |
| | |
| --- | --- |
| | Shorter development times |
| | Lower product consumption |
| | No scale-up issues |
| | |
| --- | --- |
| | Reduced interaction with raw materials |
| | Reduced dust exposure |
| | Higher safety |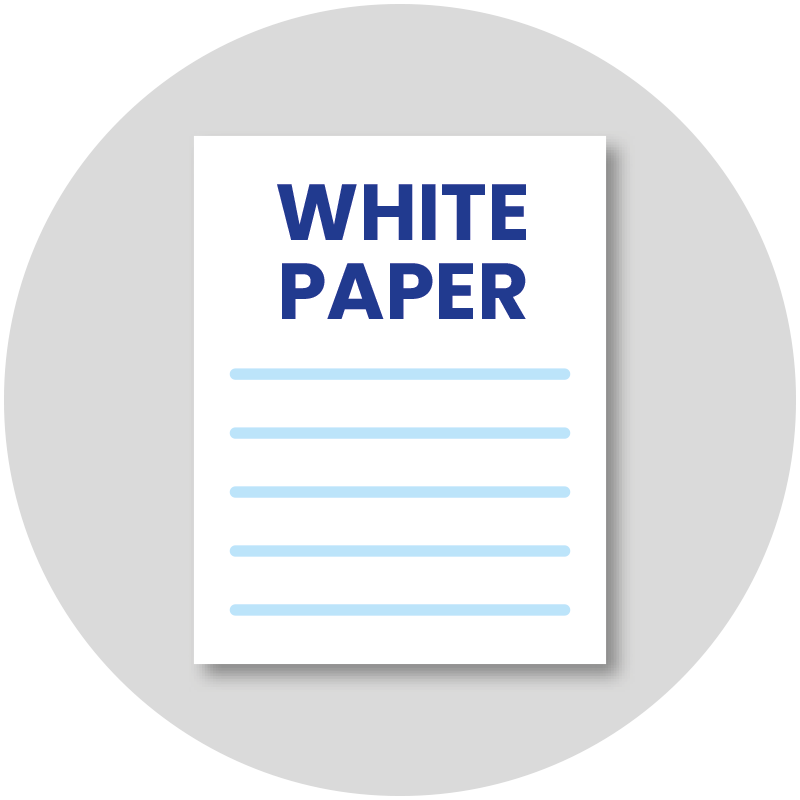 Whitepaper on
direct compression
Continuous Direct Compression of a
High-dose Drug – Evaluation of Process
and Quality Attributes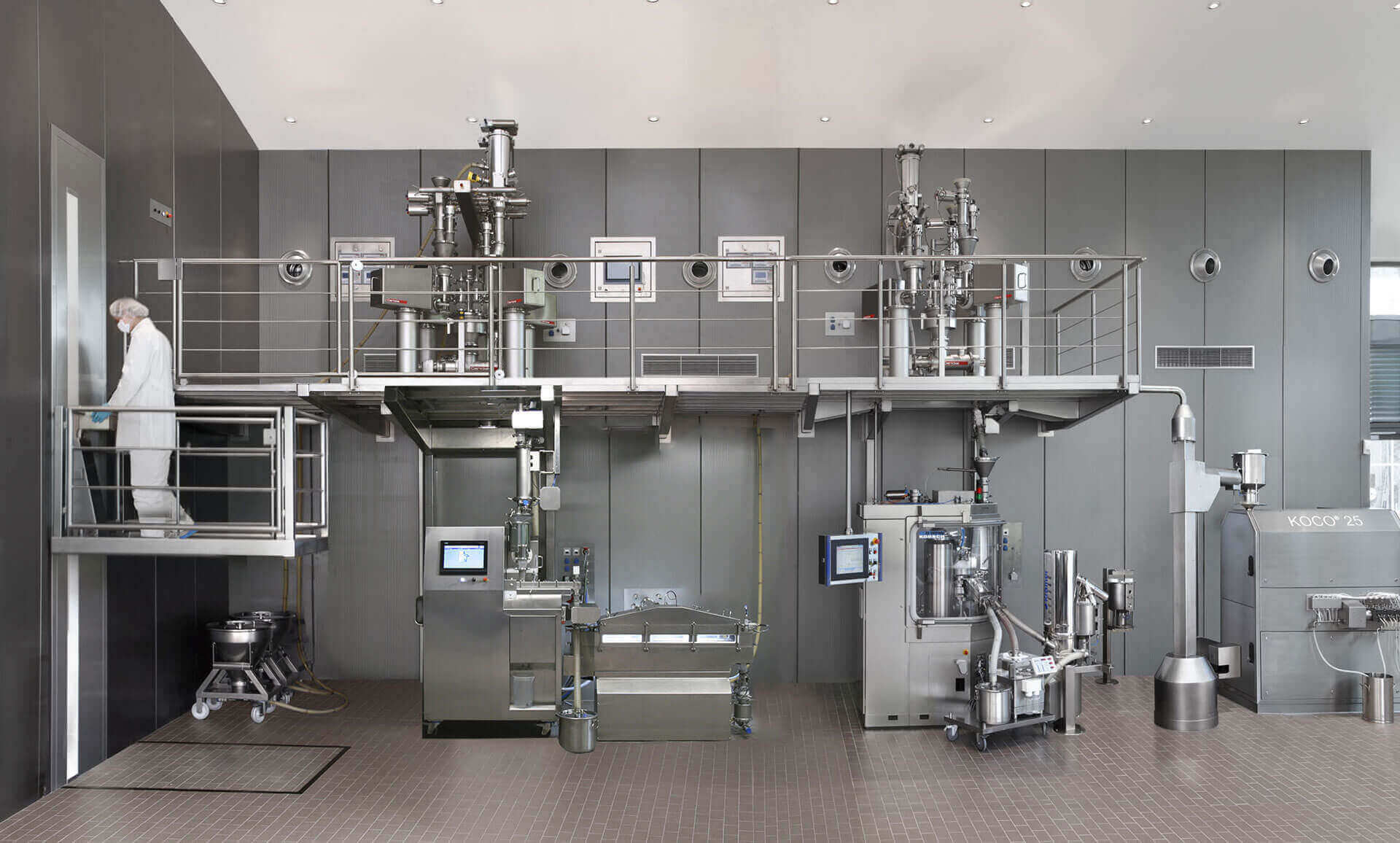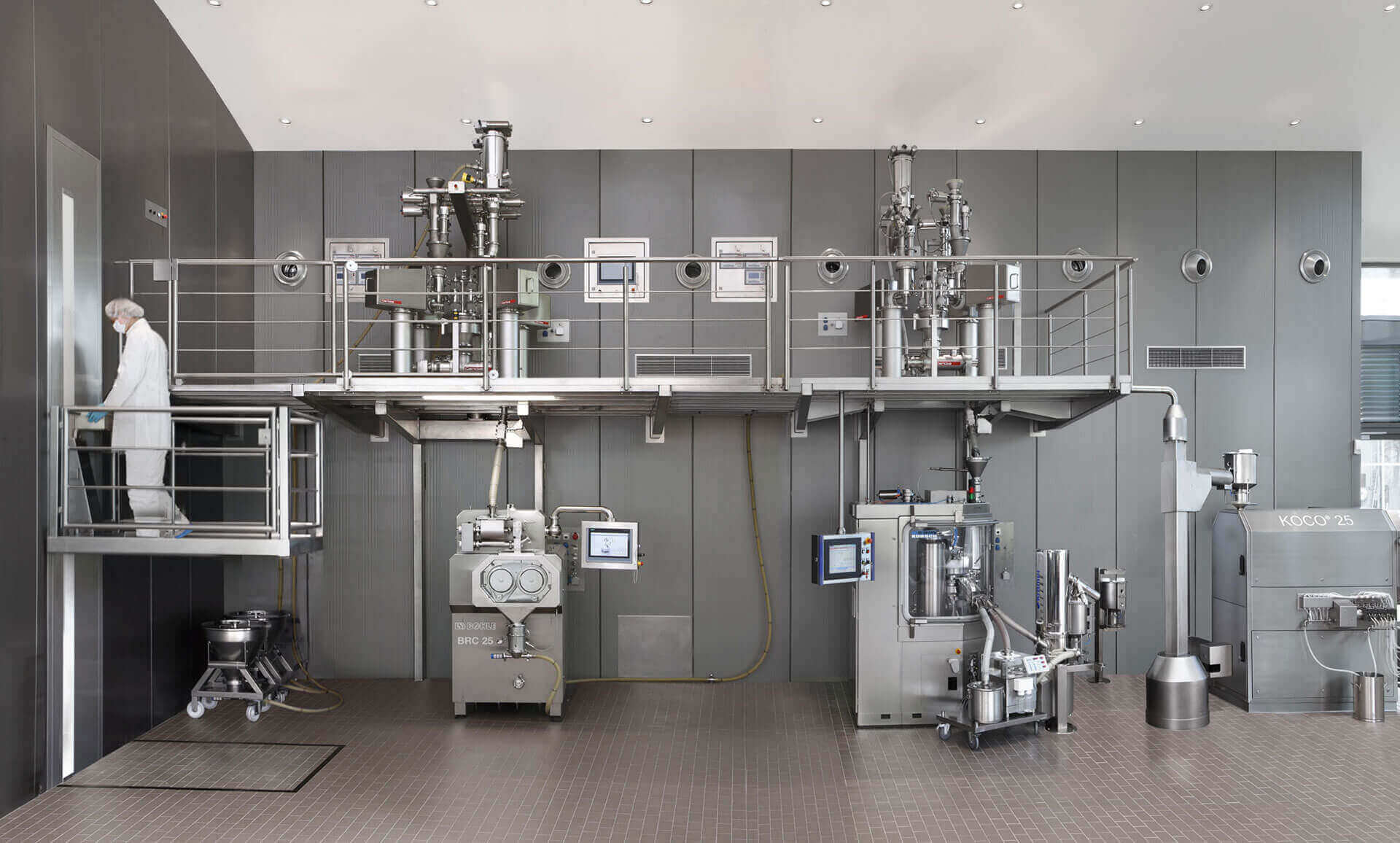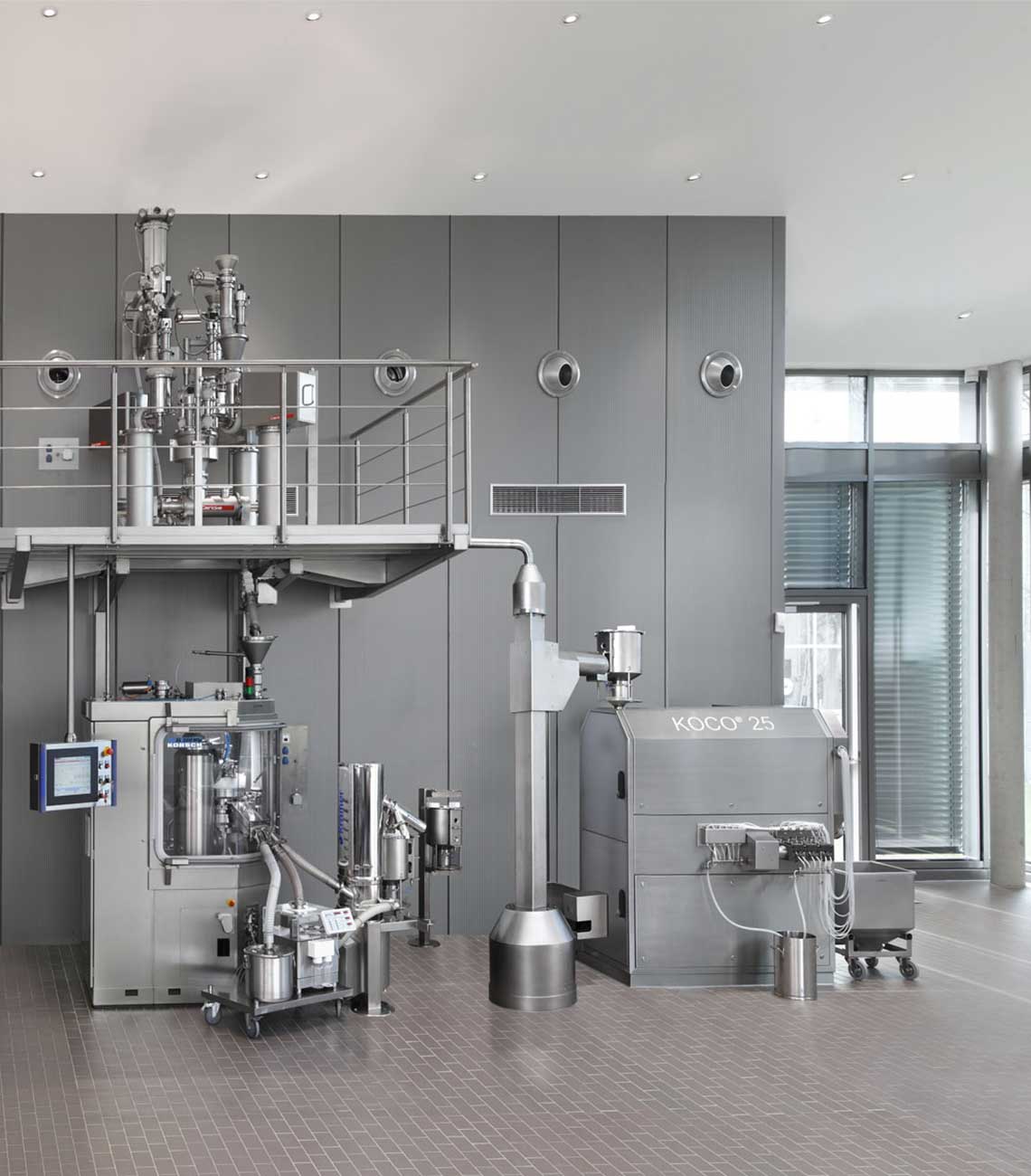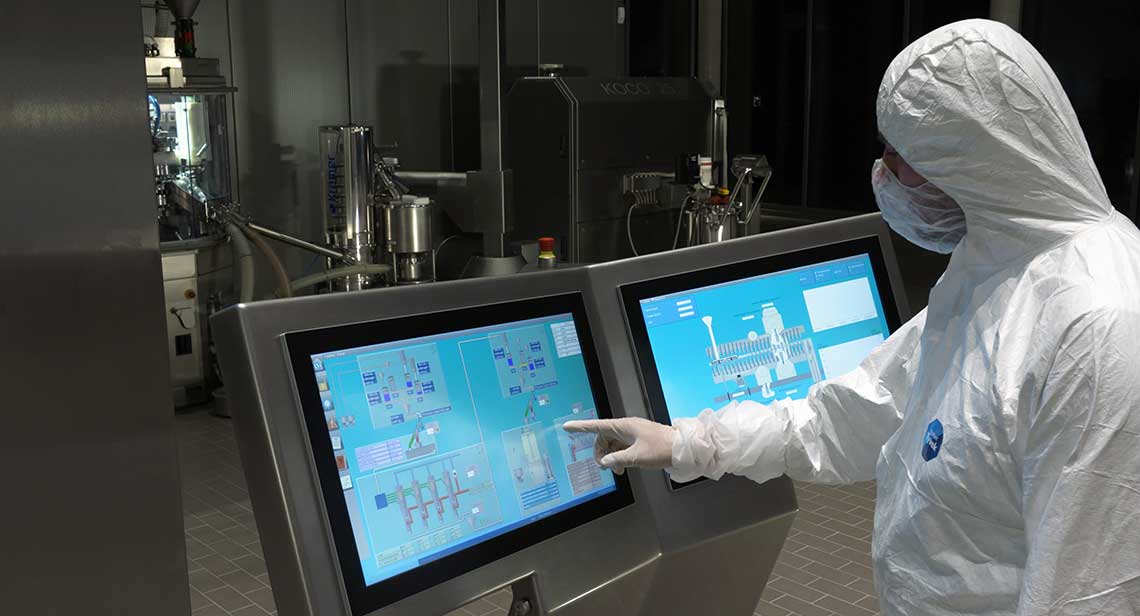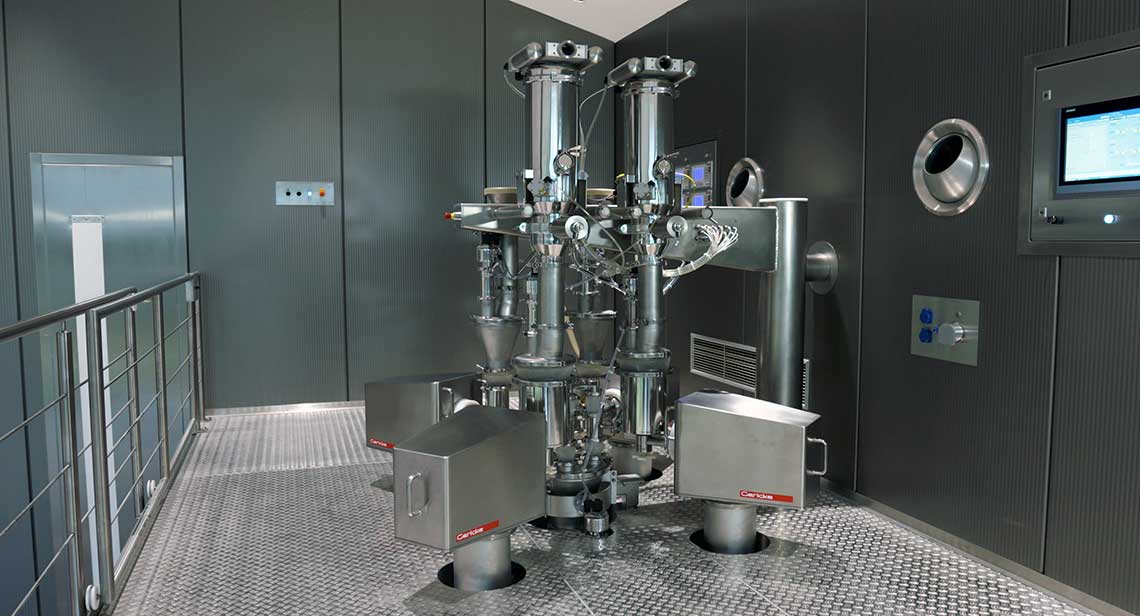 Your contact for the
Continuous Production Plant
Burkhard Schmidt
Sales Director
inquiry@lbbohle.de
+49 2524 – 93 23 0