Documentation & Validation for
the Pharmaceutical Industry
Documentation & Validation
We consider planning and implementation of processes and systems for the pharmaceutical solids production a benefit for our customers. Not only in the field of machine technology, but also in project management, technical documentation, and qualification, we aim to present our customers with the best results.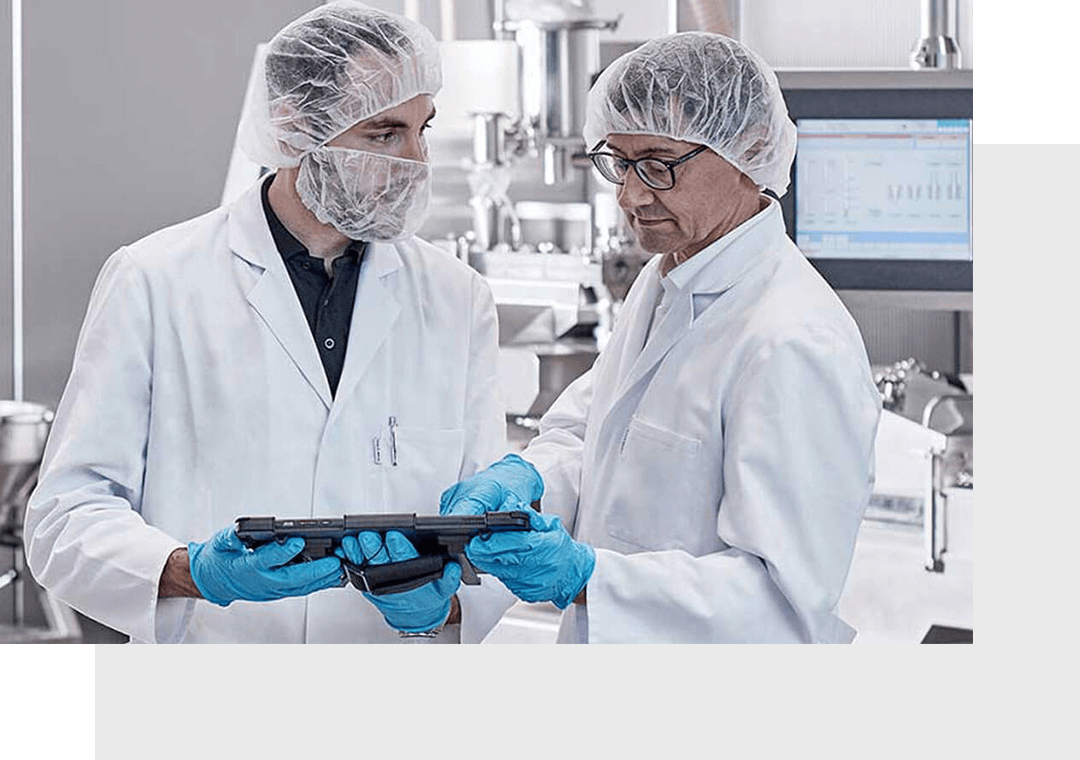 Documentation & Validation
by L.B. Bohle
Qualification
L.B. Bohle implemented a validation master plan for the definition and implementation of qualification measures and the resulting further processes. The life cycle based on the V model is the basis for all documents here.
The Bohle Validation Plan (BVP), a generic document that is used for all projects and processes is distinguished from the project-specific document Bohle Validation Project Plan (BVPP).
The BVPP is project-specific and defines the individual project milestones, the deadlines for document transmission and the time period available for the customer to review the documents. The BVPP is created by the competent project manager in cooperation with the responsible departments (construction, electronics, software, and documentation) in coordination with the customer and approved by the latter.
The BVP is applied in all qualification-relevant processes and is divided into the following main areas:
Qualification: with definitions, responsibilities, and detailed instructions for implementation
Deviation management: including definitions, responsibilities and detailed instructions for handling deviations during qualification
Change management: Instructions for the correct documentation of changes to qualified systems
Qualification at the customer's site is generally carried out by an L.B. Bohle service technician or commissioning engineer. In the case of plug-in systems or systems that are no longer significantly dismantled for transport, the qualification can also be carried out directly by L.B. Bohle.
Documentation
L.B. Bohle prepares the machinery and plant documentation in accordance with the machinery directive 2006/42/EC.
Due to the close cooperation with the project management, project- or customer-specific requirements are directly implemented during the preparation of documentation.
The use of an editorial system ensures the consistently high quality of the documents. Furthermore, L.B. Bohle uses translation software. A large number of languages can be implemented in cooperation with external translation agencies.
Your contact for Documentation & Validation
Peter Gammersbach
Technical documentation / validation officer
E-Mail
+49 2524 – 93 23 715