Laboratory Coaters for the
Pharmaceutical Industry
Laboratory Coater –
BFC 5
The coating of tablets is a combination of spraying, mixing and drying. All three processes must run simultaneously using the correct settings in order to achieve optimal coating uniformity. For years, L.B. Bohle has been offering the most efficient and effective systems on the market.
In addition to production-scale systems, laboratory-scale systems are also used for research and development (R&D) and process optimization.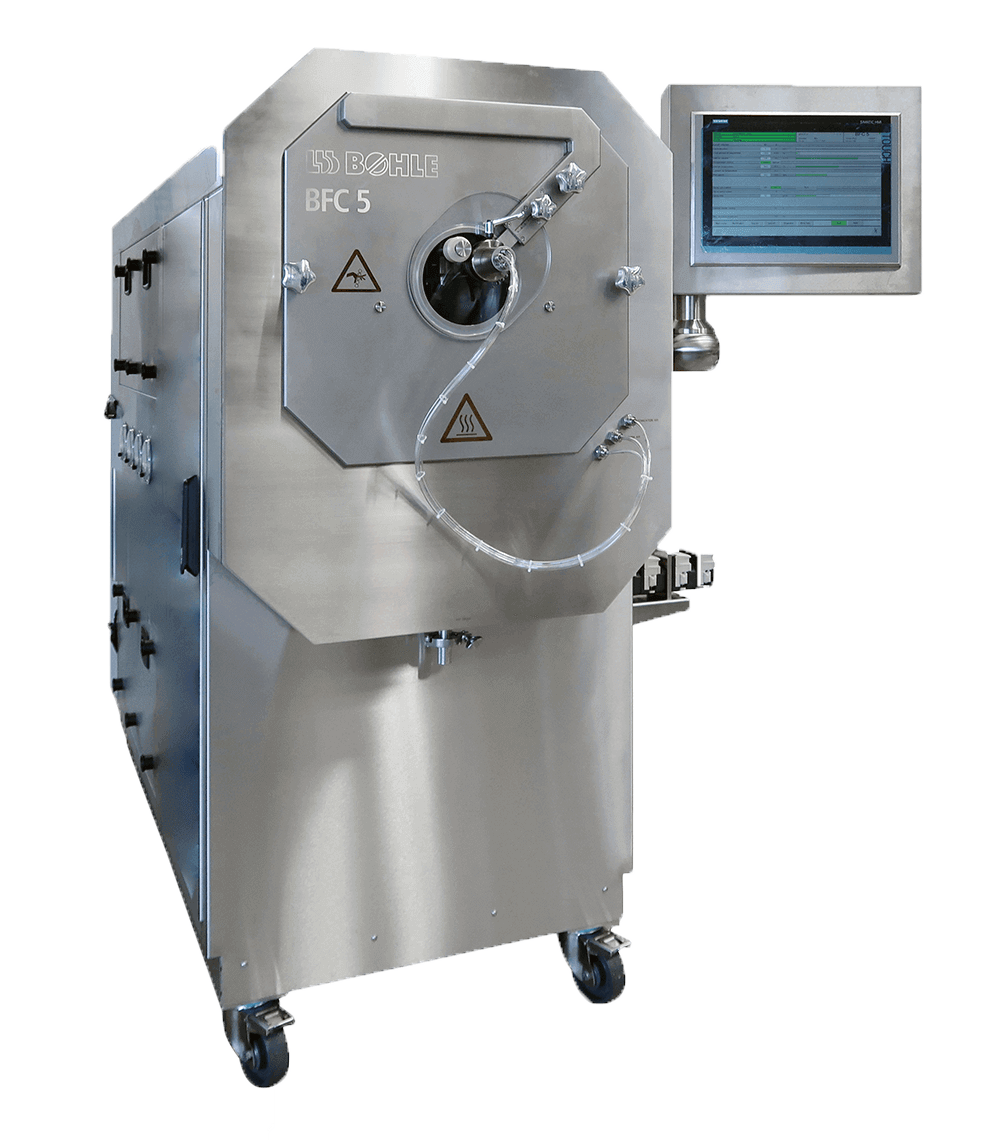 Coating with the L.B. Bohle
Laboratory Coater
The BFC 5 Laboratory Coater is designed as a flexible stand-alone device. The entire air technique as well as electrical and control technique is integrated in the system.
Multipanel visualization with touch panel, operator unit is attached to the coater. An electrical connection and a compressed air connection are required for operation.
Flexibility: Laboratory Coater with replaceable coating drum
The BFC 5 Laboratory Coater can be operated with two pans and can be exchanged manually.
The smaller pan can be separated with cutting disc. This offers even greater flexibility. The pans can be dismantled, which results in easy cleaning. A transport trolley is supplied for easy discharge and for pan transport.
The laboratory coater BFC 5 is suitable for batch sizes of 2 to 13 liters. This makes it ideal for research and development or for process optimization.
lb-bohle-maschinen-verfahren
Benefits of the
Laboratory Coater
| | |
| --- | --- |
| | Batch sizes from 2 to 13 litres |
| | Computerized Win CC visualisation with extensive batch management tools and a broad range of tools for preparing recipes |
| | Multipanel visualisation with touch panel |
| | |
| --- | --- |
| | Manual cleaning |
| | Operation with two different pan sizes possible. Coater pans are changed manually |
| | The capacity of the smaller pan can be reduced with a divider plate |
Our product brochure for coating with the Laboratory Coater is available for download here:
Variations and
Technical features
We offer our Laboratory Coaters in one size.
Our product brochure for coating with the Laboratory Coater is available for download here:
The following list provides an initial overview and comparison of our various laboratory coating systems. We look forward to your request for detailed information.
| BFC 5 | Drum 1 | Drum 2 | Drum 3 |
| --- | --- | --- | --- |
| Batch size (brim volume) (L) | 2 – 6 | 5 – 13 | 0,5 – 3 |
| Nozzles | 4 | 4 | 2 |
| Suspension unit | All nozzles are fed by one peristaltic pump head | All nozzles are fed by one peristaltic pump head | All nozzles are fed by one peristaltic pump head |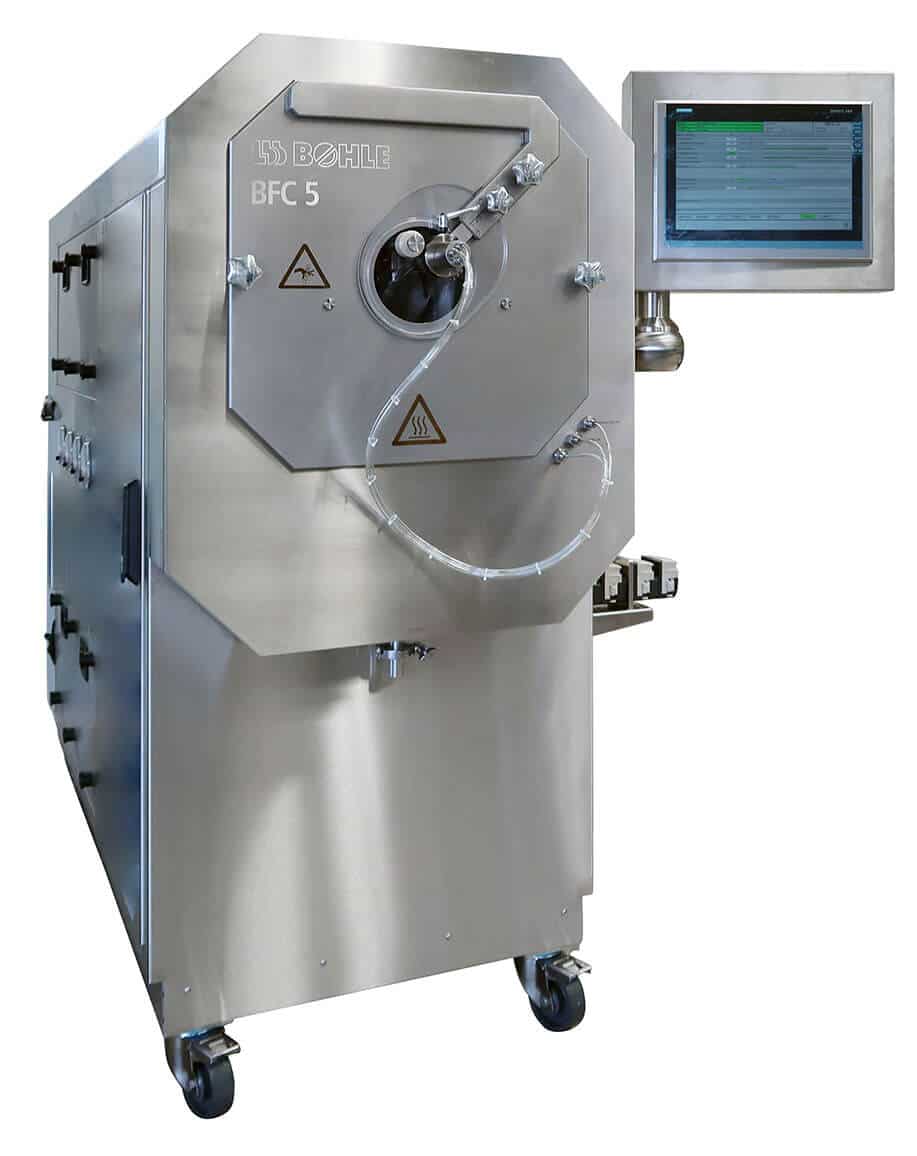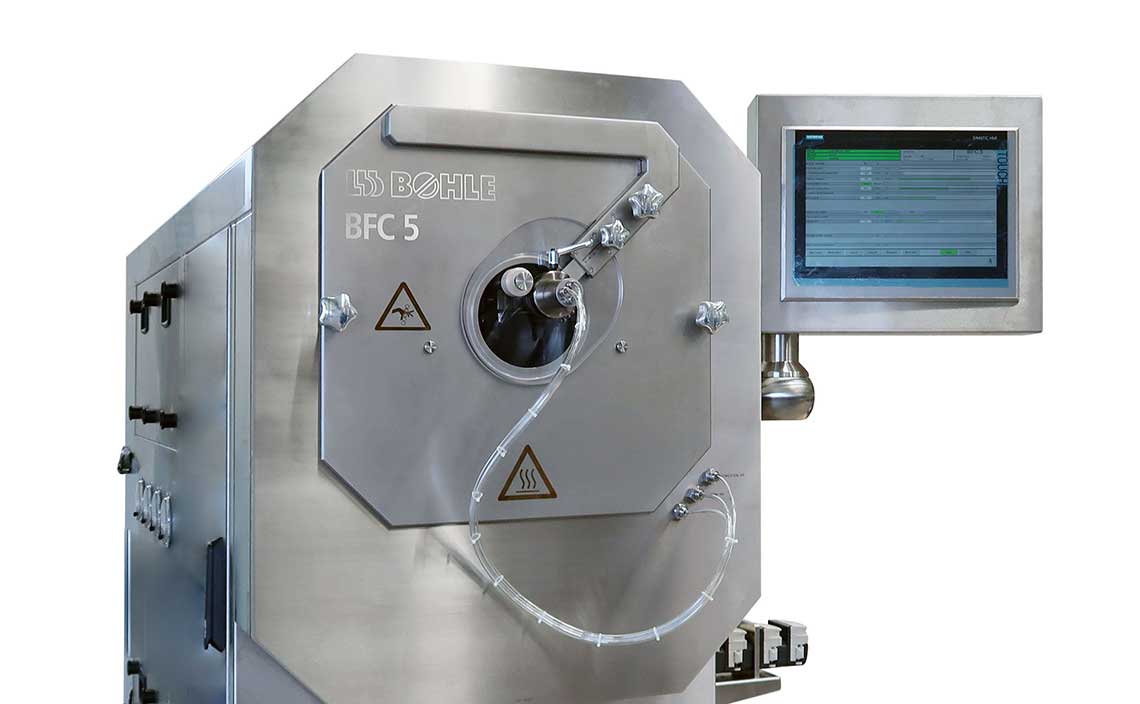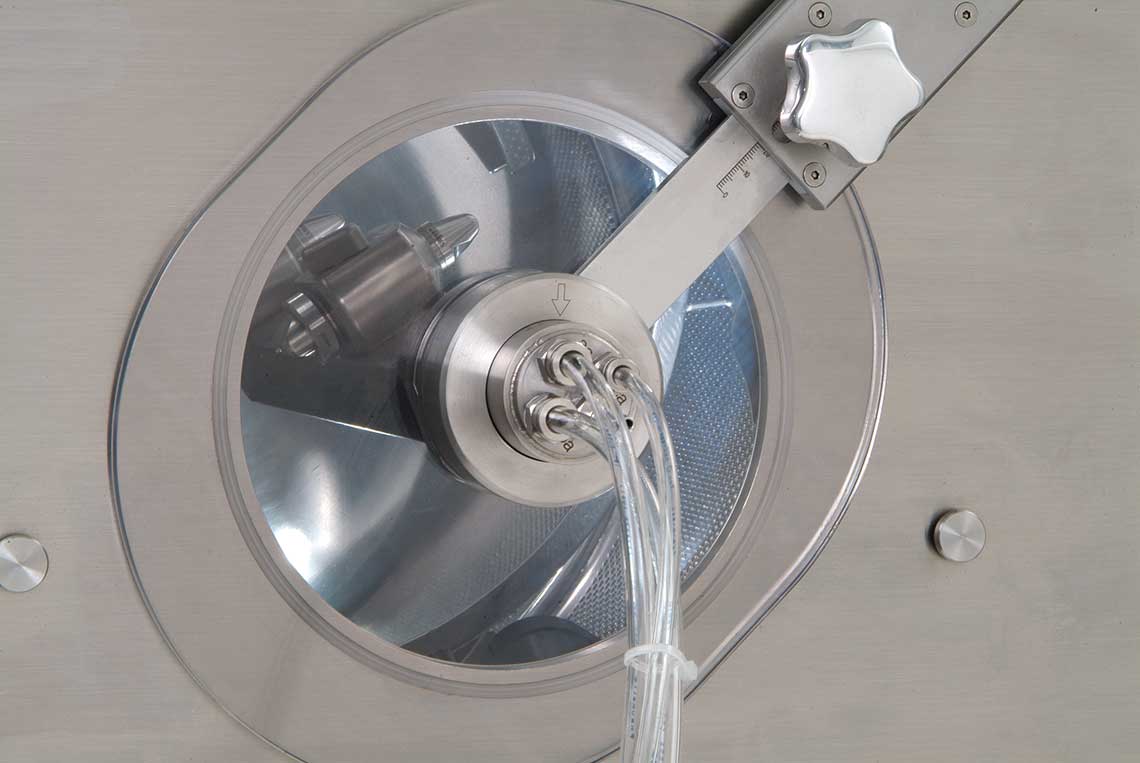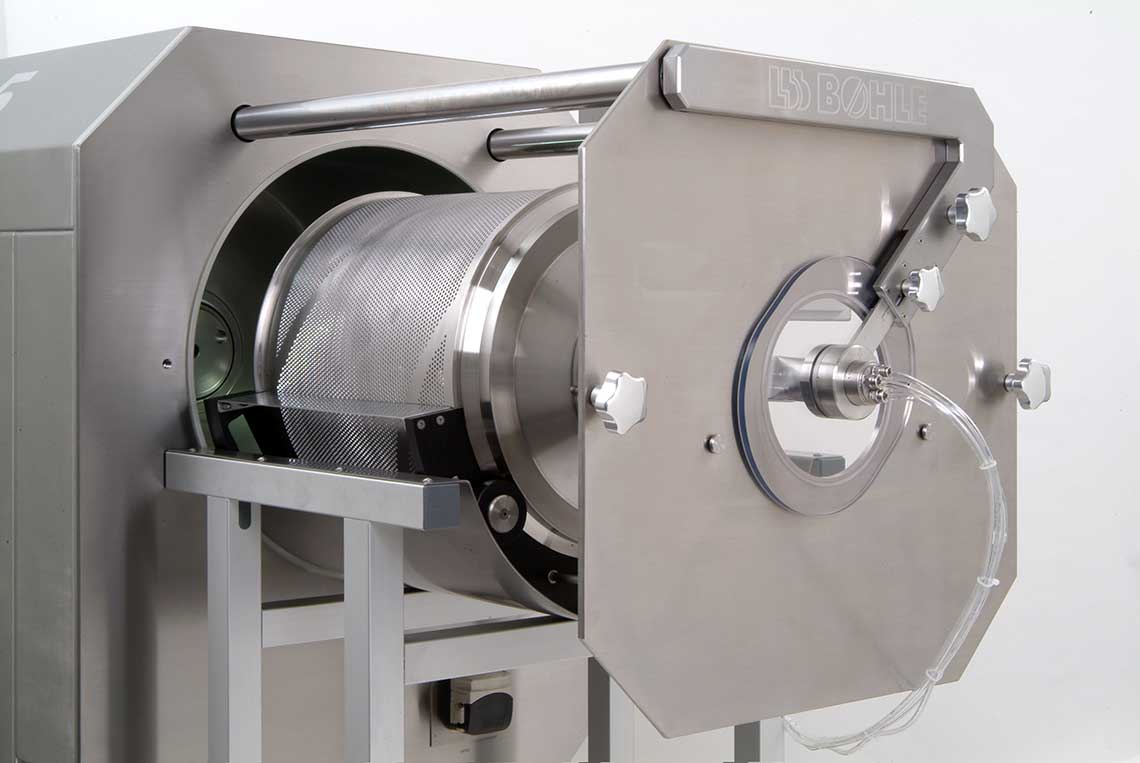 Your contact for the
Laboratory Coater
Burkhard Schmidt
Sales Director
inquiry@lbbohle.de
+49 2524 – 93 23 0