Market leader with high flexibility
L.B. Bohle Blending Systems
The mixing of powders entails high demands on safety and hygiene in the pharmaceutical production process. For the production of pharmaceutical solids, the homogeneity of the produced mixture is a crucial process step. An even distribution of all components in the mixture is  the goal of this process.
With the right mix of successful ideas and design, L.B. Bohle Maschinen und Verfahren GmbH is among the world leaders in blending technology for the pharmaceutical industry. And this success ranges from laboratory blenders to blending systems with 12,000-liter containers.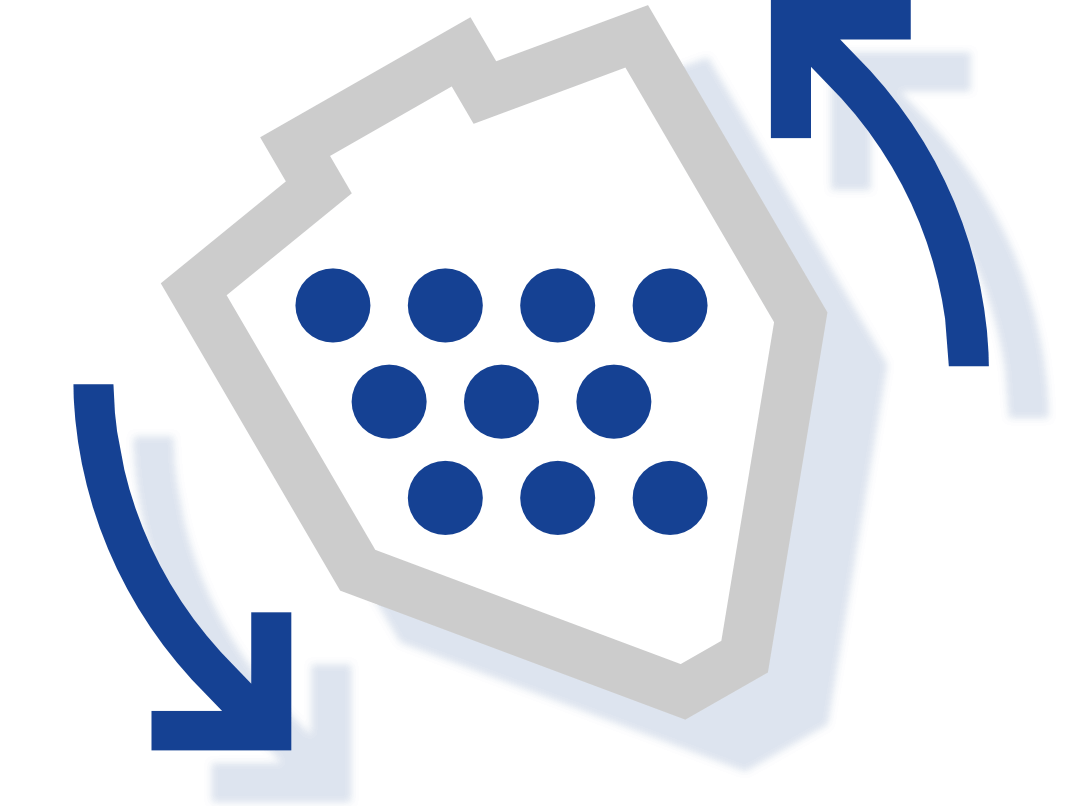 Our various blending systems for the pharmaceutical industry
The Container Blender can be used in all conceivable production scenarios in pharmaceutical production. It does not matter whether your company uses round or square containers. We offer the solution that fits your manufacturing process.
Go to our Container Blenders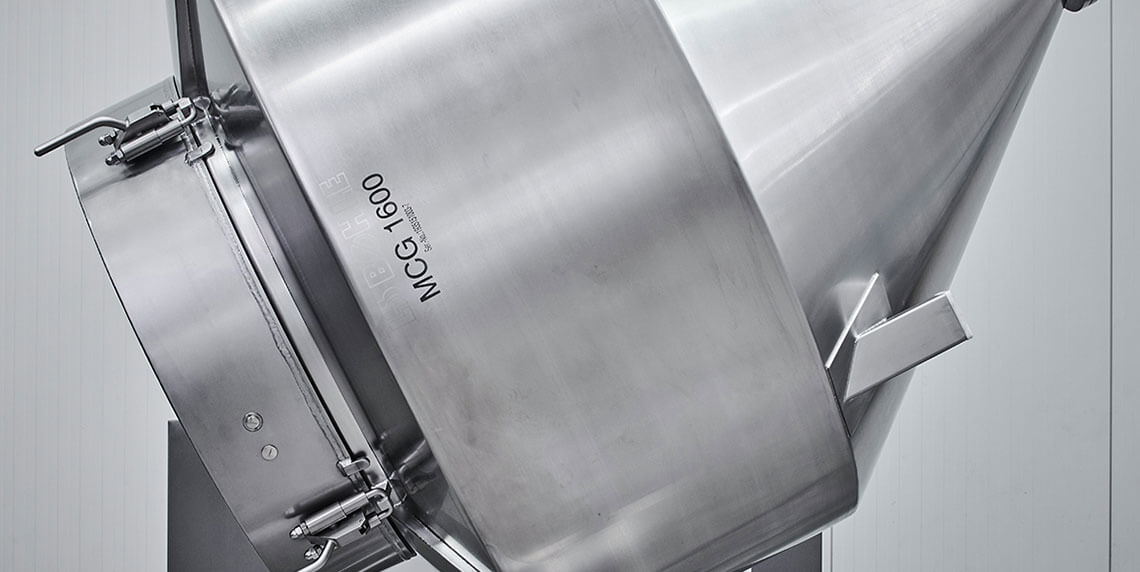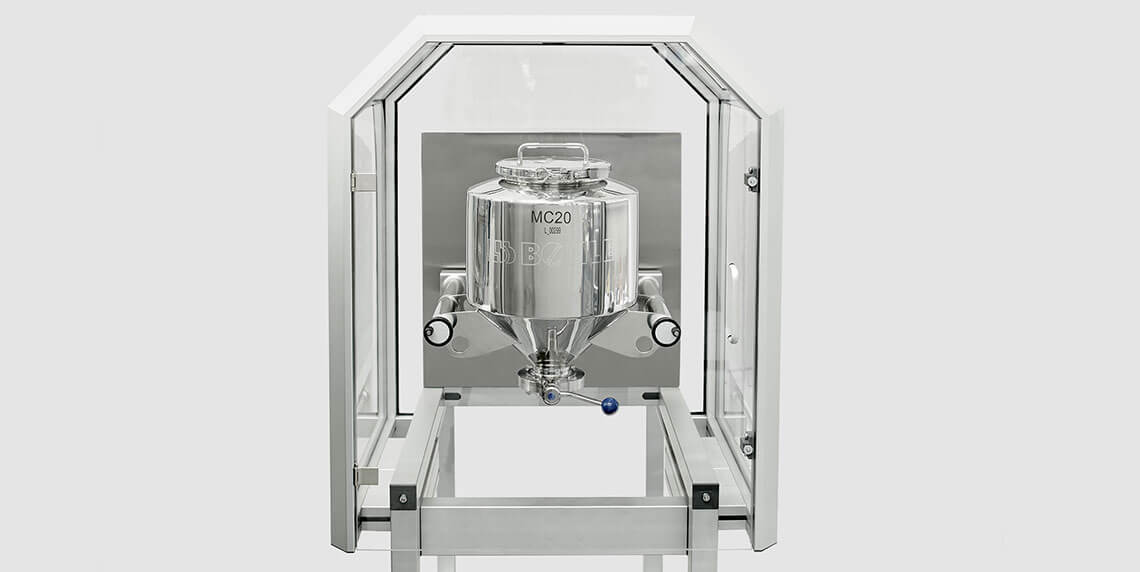 The LM 40 Laboratory Blender is optimized for research and development. The space-saving rotation around a single axis and small footprint has optimized the laboratory blender's space demand. The blending results of the LM 40 can be easily transferred to a production-scale blender.
Go to our Laboratory Blender