Film Coaters for the
pharmaceutical industry
L.B. Bohle offers comprehensive and flexible coating applications for the pharmaceutical and nutraceutical industry. For more than a decade, L.B. Bohle's technological advantage has enabled it to maintain its leading position in this segment.
All L.B. Bohle coaters guarantee first-class product processing with excellent profitability.
Coating with the L.B. Bohle Film Coater TriPan
The TriPan Film Coater is a flexible coating system and can be operated with three pans. By using the different pans, batch sizes between 7 and 75 liters are supported. Exchanging the coater drums is quick and easy thanks to the lifting device.
The computer-based visualization InTouch includes extensive batch management functions and a wide range of functions for creating recipes.
High-pressure cleaning inside the drum also guarantees optimum cleaning of the BFC Tripan.
Advantages of the
Filmcoater TriPan
| | |
| --- | --- |
| | Batch sizes from 7 to 75 liters |
| | Computerized InTouch visualization with extensive batch management tools and a broad range of tools for preparing recipes |
| | |
| --- | --- |
| | simple and fast cleaning |
| | Suspension supply via a single pump head |
Our product brochure for coating with the BFC Film Coater TriPan is available for download here:
Variantions and
Technical Features
We offer our Film Coaters TriPan in different sizes and technical designs.
Our product brochure for coating with the BFC Film Coater is available for download here:
The following list provides an initial overview and comparison of our various film coaters for your tablet coating.
We look forward to your request for detailed information.
| BFC Tripan | Drum1 | Drum 2 | Drum 3 |
| --- | --- | --- | --- |
| Batch size(brim volume) [L] | 7 – 14 | 11 – 35 | 25-75 |
| Nozzles | 6 | 6 | 6 |
| Suspension unit | One peristaltic pump head supplies each nozzle individually | One peristaltic pump head supplies each nozzle individuallyn | One peristaltic pump head supplies each nozzle individually |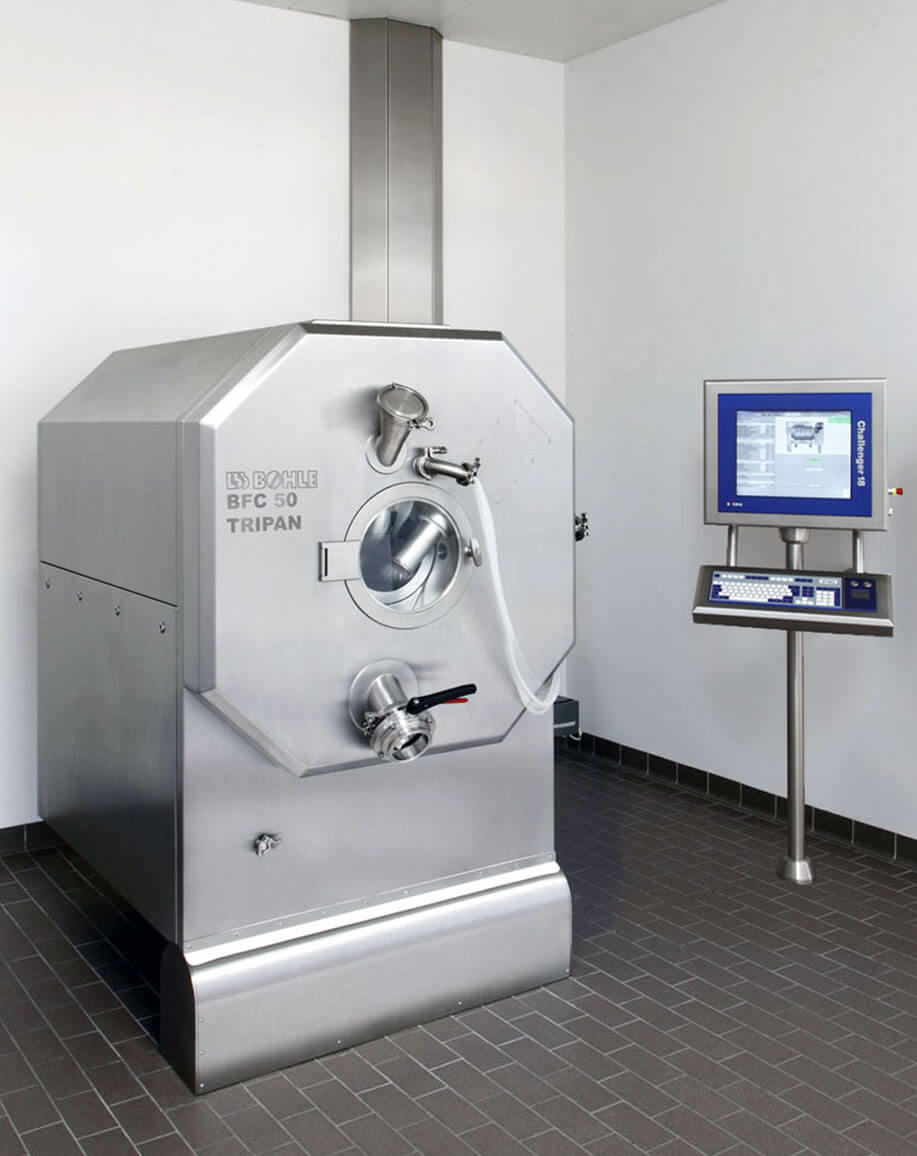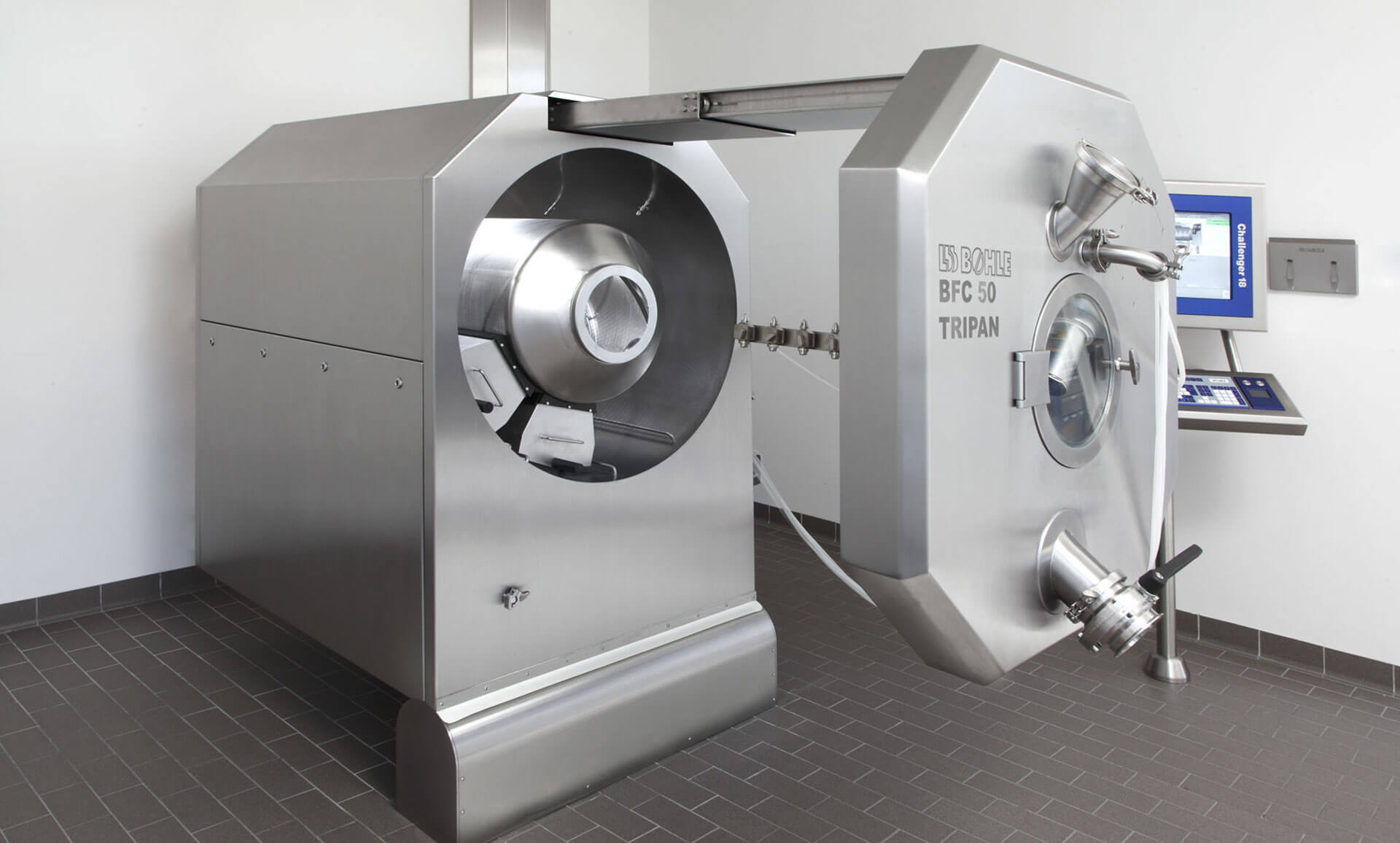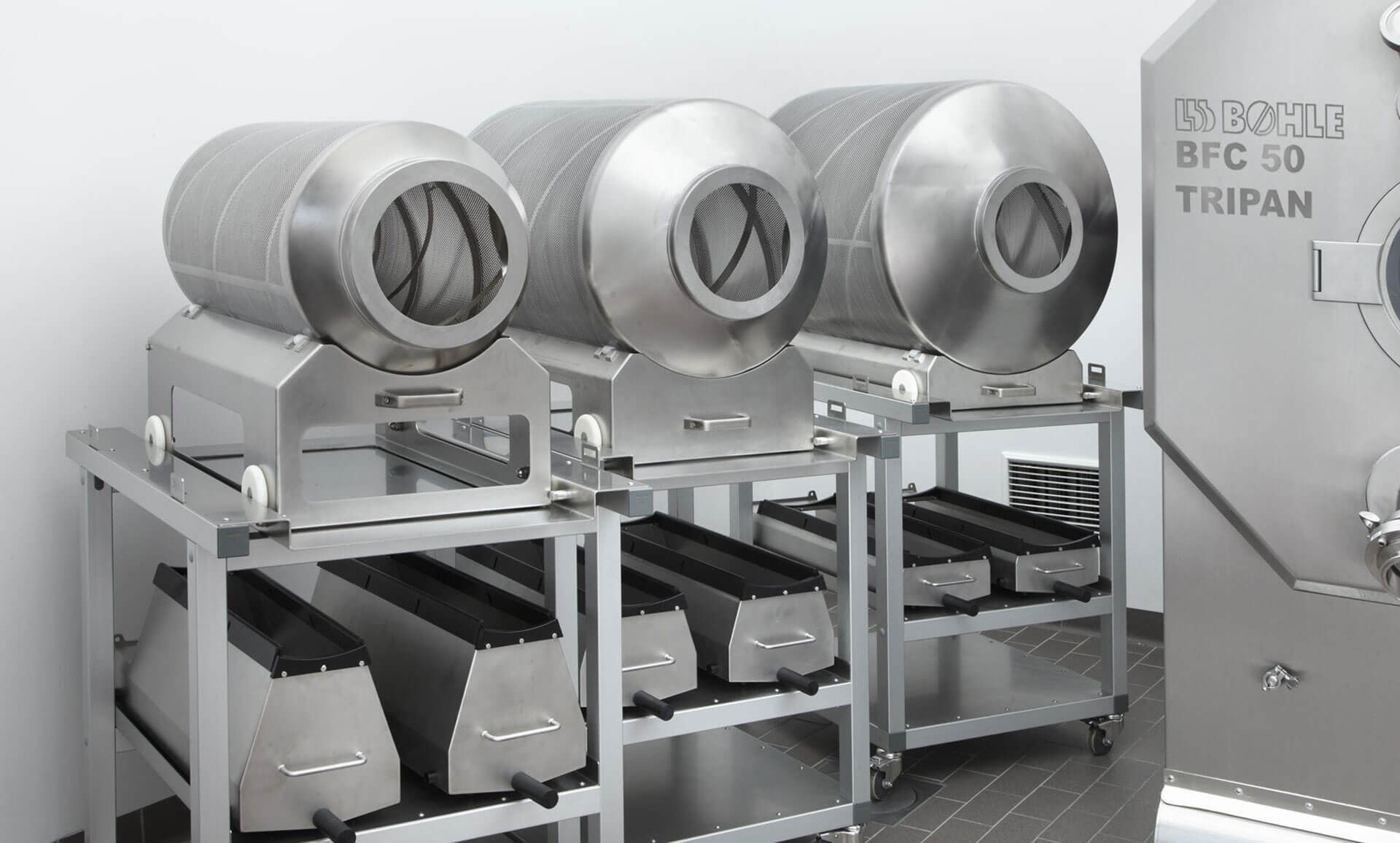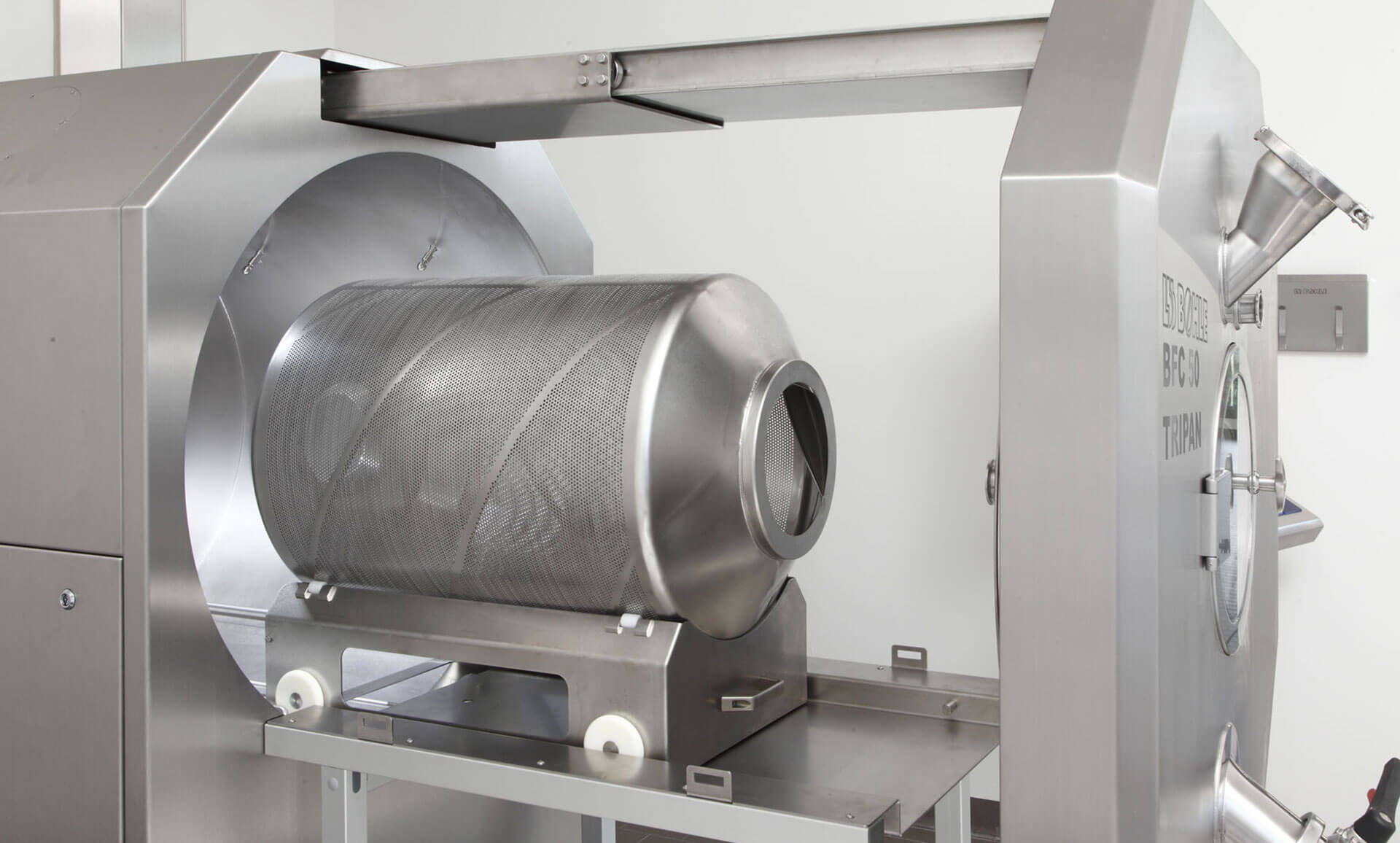 Your contact for the
Film Coater TriPan
Burkhard Schmidt
Sales Director
inquiry@lbbohle.de
+49 2524 – 93 23 0